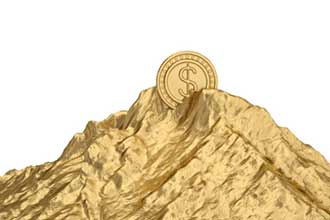 When the Dow Jones Industrial Average hit a record 28,000 points this year, it sent Senmiao Technology Ltd. (NASDAQ: AIHS) soaring 268%. This is not unusual for penny stocks.
And since the Dow has shown no signs of slowing down, we're going to show you one of the best penny stocks to buy this month.
The DJIA has hit records 11 times this year. And penny stocks can return high percentage gains when the broader market does well. Their low share price makes this possible.
The U.S. Securities and Exchange Commission defines penny stocks as stocks trading for $5 or less.
To find the penny stocks most likely to break out, we use the Money Morning Stock VQScore™ system. It uses a proprietary algorithm to analyze the financials of thousands of stocks, then determines the ones with the most breakout potential.
These are ranked from 0 to 4.9, with 4.9 being the most likely to skyrocket in price.
Stocks scoring 4 or more are in the "Buy Zone." We screen the Buy Zone for those selling for less than $5 to get our top penny stocks to buy.
One of the best penny stocks to buy in December 2019 has an almost perfect score at 4.8. Here it is…
One of the Top Penny Stocks to Buy Now