Cloud computing is one of the most profitable niches in the tech industry.
It's the primary driver of earnings growth for both Amazon.com Inc. (NASDAQ: AMZN) and Microsoft Inc. (NASDAQ: MSFT). Those stocks are up 53% and 81% in the past two years, respectively.
Some pure-play cloud computing stocks have performed even better...
First Trust Cloud Computing ETF (NASDAQ: SKYY), which includes a broad range of companies in the cloud computing segment, has grown 106% over the last five years. That's double the gain of the S&P 500 in that time.
And Gartner Group estimated that $111 billion in IT spending shifted to the cloud in 2016. And that figure is expected to be $216 billion by 2020. That's a 95% jump in four years.
In other words, even an average pick in this space is likely to give you strong returns.
But we can do a lot better than average.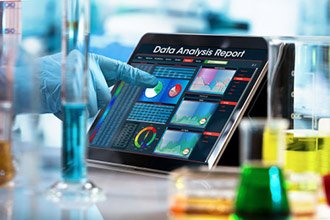 The cloud computing stock we're bringing you today doesn't just benefit from tech. It also taps into the $1.2 trillion pharmaceutical industry.
This is an industry that can be enormously profitable. EvaluatePharma expects 10 drugs launched this year will reach billion-dollar annual sales.
But it's also hit-or-miss. Only about one in 10 drugs in development make it to market, according to Biotechnology Innovation Organization.
Getting a drug to market typically takes about 12 years and $1 billion.
When you factor in all the failures, though, the Tufts Center for the Study of Drug Development found that the cost balloons to $2.5 billion.
No wonder prescription drug costs are through the roof.
That's where our cloud computing stock comes in.
This company specializes in providing Software as a Service (SaaS) solutions to the pharmaceutical and life sciences industries.
The result is increased efficiency and faster development times. In some cases, drug makers have more than doubled their productivity through cloud-based products.
In other words, more drugs are making it to market quicker at a lower cost.
But you don't need to be a patient to benefit from this productivity. If you pick up this cloud computing stock today, Money Morning Defense and Tech Specialist Michael Robinson says you could double your money in three years or less.
And that's a conservative estimate, he stresses.
More Than 200 Pharma Companies Depend on This Company to Boost Their Bottom Lines
[mmpazkzone name="in-story" network="9794" site="307044" id="137008" type="4"]
Veeva Systems Inc. (NYSE: VEEV) was founded by Peter Gassner and Matt Wallach in 2007. Gassner had been an executive at Salesforce - one of the top enterprise cloud providers in the world. But he saw an opportunity that prompted him to break off and start a new company.
Gassner realized that the pharmaceutical industry had highly specific needs that cloud providers weren't fulfilling. So he launched Veeva in order to create tailored cloud solutions for pharma and life sciences companies.
Today, Veeva has over 3,000 employees, nearly $1 billion in annual revenue, and a client list of more than 200 of the most recognizable names in the pharmaceutical and life sciences industries.
For starters, that list includes biotech giants like Gilead Sciences Inc. (NASDAQ: GILD), Allergan Plc. (NYSE: AGN), Pfizer Inc. (NYSE: PFE), GlaxoSmithKline Plc. (NYSE: GSK), and Merck & Co. Inc. (NYSE: MRK).
In Merck's case, as Michael Robinson put it, switching to Veeva's customer-relationship management (CRM) system "more than doubled their rates of productivity and collaboration." Multiply that by 68,000 employees working in 71 countries, and you can see how Veeva is transforming the industry on a global scale.
Merck also used Veeva to update its trial master file. That's where companies store documents and images during drug trials as required by law in various jurisdictions. Over the course of 11 months, Veeva helped Merck migrate more than 8 million documents and train more than 5,000 employees.
The result, according to a project manager at Merck, was "a 30% reduction in time to find, import, and process documents."
When you consider that it takes 12 years and $2.5 billion to get a drug to market, eliminating inefficiencies like this is going to be key as companies work to gain a competitive edge and lower costs for patients. It also helps them save more lives.
There's no question that pharmaceuticals can be an outlandishly profitable industry to invest in. After all, the top drugs pull in more than $10 billion a year. But its hit-or-miss nature makes any one pharma or life sciences stock a risk that a casual investor might not want to take.
Because Veeva is enhancing the entire industry, though, you can bypass that risk while also getting in on huge profits.
And according to Michael Robinson, right now is the perfect time to buy...
Now Is the Time to Buy VEEV
According to FactSet, Veeva's revenue is projected to reach $1.1 billion this year, up 26.4% from last year.
The company's target for 2025 is $3 billion, and Michael thinks VEEV can hit it.
Veeva has been pretty consistent about hitting targets, after all. It's coming off seven straight quarters of meeting or beating earnings expectations.
In its most recent quarter, VEEV's earnings per share (EPS) was a 33% improvement on the year-ago quarter. Analysts expect similar growth for the fiscal year overall, and EPS is projected to keep growing through 2023.
Take just about any other metric - net income, free cash flow, and so on - and you'll see the same pattern of growth year after year.
No wonder 10 of 16 analysts tracked by FactSet call VEEV a "Buy" or "Overweight."
Because the software sector is out of favor with Wall Street right now, Michael says now is the time to grab shares of Veeva at a low entry cost.
"With its amazing track record," Michael says, "Veeva is one of those stocks you can count on to really help you build your wealth."
That's because you'll be getting the benefits of not one but two giant growth industries.
Anyone Can Become an Angel Investor with as Little as $50
Angel investing used to be off limits to the average American... but Shark Tank's Robert Herjavec said it best during this live broadcast: "The walls have finally come down. You no longer have to be rich, famous, or powerful to become an angel investor!"
Congress has now made it possible for you to take advantage of these life-changing deals.
By becoming an angel investor, you can be right there - one of the first to invest in the next Steve Jobs, the next Bill Gates, or the next Elon Musk.
And because you're there at the beginning, the upside is infinitely greater.
For so long, regular folks have been locked out... but not anymore. Click here for details...
Follow Money Morning on Facebook and Twitter.
About the Author
Stephen Mack has been writing about economics and finance since 2011. He contributed material for the best-selling books Aftershock and The Aftershock Investor. He lives in Baltimore, Maryland.