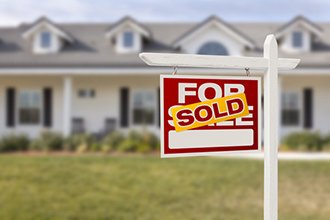 I will say it until I'm blue in the face... stocks that pay large dividends while offering explosive growth will be the biggest winners in 2020.
Historically, the best place to find that combination of high yield and growth has been real estate investment trusts (REITs).
Of course, the market figured that out and bid up prices of REITs significantly in 2019.
Those bid-up prices change the valuation dynamic as well as the risk profile. Many of the most popular REITs are extremely overvalued right now.
Sure, it makes sense to buy anything with a yield significantly above the abysmally low rates in the market today. But not at any price.
If earnings fail to keep up the pace, the stock will eventually run out of steam.
Because of the impressive gains over the last two years, it will be a much more difficult year for those investing in REITs.
[CRITICAL] These 76 Income Strategies Could Quadruple Your Profit Potential This Year
Growth prospects for some REITs remain attractive, but the price being paid is simply too high.
We have to dig deeper to find a fairly valued REIT in 2020.
I don't want to own a stock paying the highest premium.
To get a discount, we need to find a high-yielding REIT that hasn't seen its share price soar like many others. Numerous REITs have jumped 50% or more in the last 12 to 24 months.
So we need to pinpoint those stocks that have been overlooked.
Was there some sort of misstep that resulted in shares going lower or stalling in a raging bull market? Or is there some underlying flaw that will likely continue into the near future?
I don't want to own that kind of stock either.
But if I can find a reasonable explanation for weakness today, I may be interested in that stock, and so should you.
That's where today's REIT comes in. This company was crushed after one earnings miss last year. But that's created an excellent opportunity for those who buy today.
This REIT Has Been Completely Overlooked
[mmpazkzone name="in-story" network="9794" site="307044" id="137008" type="4"]
2019 was off to such a promising start for healthcare REIT Ventas Inc. (NYSE: VTR).
The company was in the sweet spot of the REIT market with economic activity and future growth in all aspects of the healthcare market all but guaranteed.
Funny thing though: Nothing is guaranteed.
Ventas is a diversified healthcare REIT, meaning it owns properties ranging from medical research facilities to senior living.
The company previously exited the nursing home business, pivoting to senior living.
With a well-telegraphed aging demographic, such a move was applauded by the market.
Ventas was that perfect combination of high yield and growth that attracted more and more buyers.
From the start of 2019 to early September, shares of Ventas gained a whopping 23%.
By December, those gains were not only gone, but the stock was trading in negative territory for the year.
What happened?
When the company released earnings results in October, it noted a significant decline in operating income from its senior living business with a corresponding drop in occupancy.
What the company had promised to be a growth engine for the future was turning into an albatross.
Or was it?
As poor as the performance was from a managerial perspective, the results represent only one data point.
The question that needs to be asked relates to the long term. Has anything changed in the business model that would result in failure to grow?
I don't think so.
With the lowered guidance in the October report, analysts sufficiently whacked profit expectations for 2020. The company is now expected to make a little more than $1 per share in the coming year.
That's more than enough to sustain the dividend. So there's little danger of investors today losing that 5.5% current yield on the stock.
The bigger problem is that with the decline in earnings, the valuation of the stock goes way up.
That explains why Ventas shares lost 23% of their value in the weeks after the report was released and guidance was lowered.
Did the value go low enough?
At current prices, shares trade for more than 50 times 2020 expected profits. Certainly that is rich, but it would seemingly be temporary.
When guidance is lowered, management tends to overshoot the mark.
In the case of Ventas, I fully expect the company to beat current expectations.
Nothing in the senior housing market has changed. If anything, things have gotten better.
Building has slowed, meaning the value of current space is likely to go up, especially when factoring in the aging demographic.
Ultimately, when I look at Ventas, I see a high-paying dividend stock with strong growth prospects going forward.
I'm not looking at last year. I'm looking ahead.
In that way, Ventas is the one REIT I can still buy that pays a solid dividend and isn't overvalued.
This one will explode higher in 2020.
76 Secrets to Live with Millionaire Potential (Without Spending Millions)
Legendary trader Keith Fitz-Gerald just pulled back the curtain on every juicy secret millionaires - and billionaires - use to secure their wealth.
Now, he's sharing every detail with you.
And you don't need a large trading account, years of experience, or any special clearance.
In fact, you can get access to every secret for less than $8.
Just click here for all the details.