We're always skeptical when Wall Street takes away your choices. They are only doing it to make more money from you and that is exactly what we see happening with Morgan Stanley's (NYSE: MS) acquisition of E-Trade Financial Corp. (NASDAQ: ETFC).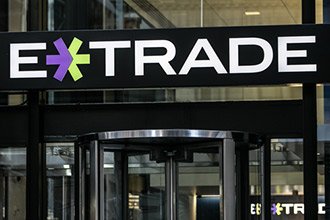 It's a similar theme that we saw when other Wall Street titans, like Goldman Sachs Group Inc. (NYSE: GS), started to offer their money management services to retail investors.
We know you need to use a brokerage firm to buy and sell stocks. And now, with zero-dollar commissions being the industry standard, we really have to wonder why Morgan Stanley would buy a non-income producing asset like a discount broker.
When you take all individual investors together as a group, they are sitting on $72 trillion in cash. That's all you need to know.
You know they didn't do it to level the playing field between you and their lucrative institutional clients who generate millions in fees each year. They did it because they found another way to make money, this time off a segment that up until now wasn't worth their time.
As their new client, you will be part of a new revenue generation stream that goes beyond simple brokerage commissions.
Here's what to look out for to protect your money when Wall Street wants even more of it...
Why the E-Trade Merger Limits Your Choice
[mmpazkzone name="in-story" network="9794" site="307044" id="137008" type="4"]
You're likely going get pitched for more services, especially money management services, that come with a big fee. One percent of assets might sound small, but it could add up to $500,000 over the lifetime of your portfolio. And you're likely to be getting the most generic, one-size-fits-all advice produced by an algorithm.
Just take a look at the rise of technology-based firms, also called robo-investors - such as Betterment, Wealthfront, Ellevest, and even Charles Schwab Corp. (NYSE: SCHW). All are digital platforms that offer algorithm-driven, automated financial planning services. No humans. No middleman. And no fuss. You just set it and forget it.
That's a low-cost business for Wall Street. It's also a low-quality service for you. While robo-investing is headache-free, you turn over all the decisions to an entity that gives the same advice to everyone. Wall Street is more interested in charging you management fees than trying to hit a home run with your money.
That's why you're better off managing your own money. Only you know what types of investments make you truly comfortable and able to sleep at night. And only you know when you're ready to take that bigger risk to go after bigger returns. And given what just happened in the markets, only you know when you get that feeling that you should step aside for a while.
Forget about E-Trade. Forget about TD Ameritrade Holding Corp. (NASDAQ: AMTD), which was just bought by Schwab. The old EF Huttons and Dean Witters are no more. Even the Merrill Lynches are mere shells of what they used to be. The brokerage industry as we knew it, with its army of advice-dispensing financial consultants, is gone too.
We believe that all individual investors can control their financial futures without depending on Wall Street's help. But don't worry; managing your own money doesn't mean you're all alone. Far from it. We're here to help you take control of your financial future so you can set your goals - and reach them.
Here's an example of an opportunity you'll never get from an algorithm.
You have the opportunity to make 1,000% gains on what is on track to be a $1 trillion industry.
And if you're interested in getting in early, your robo-advisor won't be any help...
Remember This Number: 72.8 Billion
The legal cannabis market brought in $12.8 billion last year. But the real demand for cannabis products? It's estimated at $85.6 billion. That's a $72.8 billion shortfall between supply and demand... because cannabis dispensaries can't restock the shelves fast enough to meet the soaring demand in this industry. Analysts are predicting that this could even become a $500 billion global market as countries around the world recognize how lucrative legalization could be. Find out how you can start capitalizing from this market almost immediately right here.