We don't need to tell you it's been a rough few weeks.
You know trading has been halted four times in the last week, you've watched your 401(k) evaporate, and you're likely reading this from home as offices, restaurants, and other spaces are shutting down.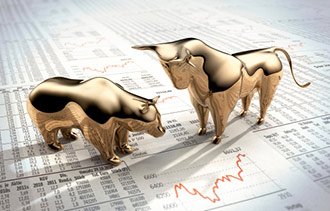 What you want is to cut through the headlines and hysteria and find out exactly what you can do.
Money Morning has assembled a team of experts with more than a century of market experience. This isn't their first time around the block.
And they're here to help you.
Our experts don't work for big banks or brokerage houses. They aren't money managers hoping to skim off a percentage of your portfolio. They are offering their experience and expertise directly to our readers because they are sick of Wall Street parting everyday folks with their money.
We reached out to four of our top experts to get their view on what's going on and how you can navigate the crisis. They cover everything from whether we've reached the bottom to how to use trading strategies to find opportunities right now.
We'll start with Money Morning Technical Trading Specialist D.R. Barton, Jr., who explains why the Fed's drastic rate cut this weekend isn't helping...
The Federal Reserve Doesn't Have the Right Tools
"By turning all its levers to the max, the Fed is using every financial trick in its books to try to turn the ship around," D.R. explains. "But the crisis we face as a nation and a planet isn't primarily a financial problem."
The Fed simply can't lift us out of this crisis.
Take Action: Market volatility has everyone on edge, but we have three steps you can take to protect your money and even set yourself up to profit. Click here...
D.R. says "The financial/economic struggles are the EFFECT this time, with health and human issues being the CAUSE of the financial issues. What we need is a science/medical/social solution to the pandemic."
That's why D.R. says traders aren't going to be diving headfirst back into the markets until the scientific/health cause of the crisis is addressed.
Until then, he's keeping an eye on stay-at-home stocks like Zoom Video Communications Inc. (NASDAQ: ZM).
And there are more opportunities here.
Money Morning Chief Investing Strategist Keith Fitz-Gerald outlines which stock he thinks will emerge from this the strongest...
Don't Be Afraid to Think Long Term
As Keith told Stuart Varney on FOX Business Network this morning, the growth will come back. "It will be slow, but it will not stop. We are a resilient country. That's what people need to take comfort in, as hard as it is."
"The coronavirus is far more serious than experts are letting on, but it is not the end of the world when it comes to your money," Keith tells us. "If you're scared or uncertain about what's happening, you are NOT alone by any stretch of the imagination."
If you're investing for the long haul - think five, 10, or 20 years out - then your concern is less about finding the bottom right now than finding the companies whose businesses will roar back to life.
Keith puts it more directly: "The markets have an upward bias, which is why you want to be constantly playing offense even when defense seems like the better way to go."
Keith says one of his favorite phrases is "The night is always darkest before dawn."
"You can either give up (which I'd hate to see), or keep fighting. Here's what I say: Keep on going."
One way to play offense right now is to consider how the coronavirus will fundamentally change our society and economy. As Keith says, "Try narrowing in on what matters to YOU and what WILL happen. That's how you come up with real investment ideas and real profits."
"This is as 'old school' as it gets."
Keith thinks Amazon.com Inc. (NASDAQ: AMZN) is the future.
Home buying and delivery are going to be even more important once coronavirus fears die down. And Amazon is the leader by a mile. According to Keith's research, "about 30% of Amazon's online shoppers complete between 76% and 100% of ALL online shopping on Amazon." That means there's still room for Amazon to grow. Plus, once shoppers join Prime, they don't look back.
"Fully 75% of Prime members consider themselves unlikely or very unlikely to cancel their membership and spend an average of $1,704 per year on Amazon, according to U.S. News and World Report."
That's one way of playing offense, and Money Morning Defense and Tech Specialist Michael Robinson has more...
Use Time-Tested Strategies to Navigate the Crisis
Michael has seen it all before.
"As a boomer of a 'certain age,' I have lived through all sorts of events that have either roiled the economy, the market, or both," relayed Michael.
The good news: There's light at the end of the tunnel.
"I can tell you from firsthand experience that events like those unfolding before our eyes always look much worse when you are caught in the middle of it all."
Michael reminds us that our retirement accounts are for the long haul and you can turn the sell-off into an opportunity to add to positions for cheap.
But you don't want to buy just any stocks right now.
"It's imperative to have a strong investing thesis," cautions Michael. "If there are great tech stocks you want to start buying soon, enter with small amounts and build positions gradually."
And there is a tried-and-true strategy to make the most of a choppy market like this: the Cowboy Split.
"Simply stated, the Cowboy Split is a staggered-entry system. You take a position in a stock at market - and then enter a "lowball limit" order to buy more if a discount comes your way," Michael explains. "In general, I recommend employing a 15% to 20% discount from your entry price as a second buy point."
Take a stock like Amazon. You buy a little at the market rate, then make a Good-Til-Canceled limit order about 20% below its current price. If stocks continue to plunge, your order fills at the discount. If a rally kicks in, then you've got a position. It's a win-win.
And stocks are just one way to find opportunities.
How to Use Options Trading to Profit from Volatility
Money Morning's options trading specialist, Tom Gentile, has helped our readers make gains of 1,000% or more on the sharp downturn. He says there's more opportunity out there.
"Of course, daily 1,000-point swings have handed us many new short-term profit opportunities. Exploiting this volatility, as many smart traders do, can be very profitable."
But you have to be smart about it.
Here's Tom: "Smart trading does not mean trying to find a stock that will pop and time your buying perfectly, as some investors have tried to do recently. Piling in to the 'hot' biotech stock that's jumping on vaccine rumors can be extremely expensive and high-risk - and it rarely pays off."
Instead, Tom is looking at options with lower risk right now. But that rules out some of the most popular stocks.
As Tom explains, "Typically, the more traders expect a stock price to move, the higher the option price will be. Options sellers are looking for higher premiums to offset the risk of holding that asset."
A way of reducing risk without cutting into upside is to look for options on stocks that aren't as volatile.
"Finding the 'cheaper' plays lets you get into options with a lower initial cost, but you still get a chance to multiply your return," Tom says.
Tom recommends taking a look at stocks like Stamps.com Inc. (NASDAQ: STMP) or Grand Canyon Education Inc. (NASDAQ: LOPE). These haven't seen the volatility of the bigger names.
You'll want to stay tuned to our coverage of how the coronavirus is affecting the markets, and expect to hear a lot more from our experts in the coming days.
Until then, make sure you've got all of your bases covered with our complete coronavirus action plan. It covers everything you need to do (and not do) right now to protect your money and set yourself up to emerge from this with a profit.
You can get it all right here, and it's completely free...
Follow Money Morning on Facebook and Twitter.