You might not be out of the house for a while. But you can still make money while you're there.
The Dow Jones Industrial Average has fallen again. And it now looms near 19,000, a level not seen since 2017. The novel coronavirus continues to devastate the world…
Things are likely to get worse before they get better. Maybe you anticipate going into full lockdown for a few months.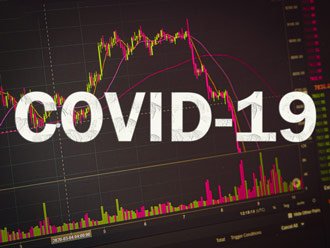 If that's the case, there's no better time to start making some extra income. Tom Gentile, our options trading specialist at Money Morning, can show you how to do this from your kitchen table.
He knows how to find profit opportunities, even when stocks are down. Options trading strategies like the one we're going to show you have already made millionaires as stocks have tanked.
Of course, you should be prudent and mind your risk tolerance. No one knows when this will end. But we might be assured at least two weeks of lockdown in cities across the country.
This is no cakewalk. But if you're quick on your feet, generational wealth could be waiting around the corner…
With the proper guidance, options trading puts you ahead of most people trying to make a buck. It's often too complicated for the average cash investor. But you don't need to be a genius to get a few simple strategies under your belt.
We'll get to the trade we think makes the most sense over the next few weeks. But first, here's how you can get started trading options today, in two steps…
How to Trade Options, Step 1: Get Approved for Options
If you're reading this, chances are you already have a brokerage account. If you don't have one, it's fairly easy to set up.
Right now, you're looking for quick access to cash accounts with minimal risk. You would probably get a brokerage account with Robinhood or TD Ameritrade. Both of these are commission-free.
A brokerage account will let you deposit and withdraw, buy and sell whenever you like from your computer or phone.
---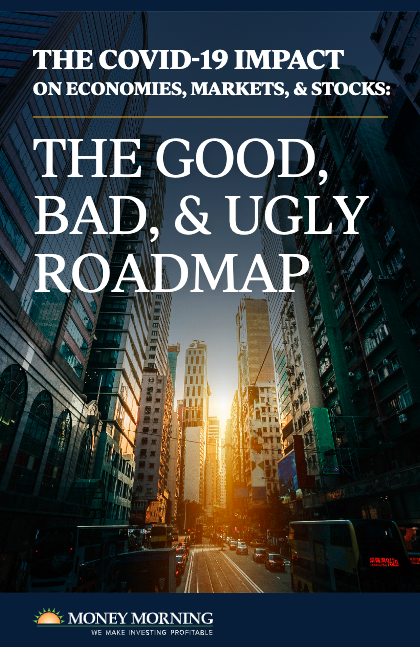 To join Money Morning and receive The COVID-19 Impact on Economies, Markets and Stocks: The Good, Bad & Ugly Roadmap right away, enter your email below:
By submitting your email address you will receive a free subscription to Money Morning, as well as occasional special offers from Money Map Press and our affiliates. You can unsubscribe at any time and we encourage you to read more about our privacy policy.
To join Money Morning and receive The COVID-19 Impact on Economies, Markets and Stocks: The Good, Bad & Ugly Roadmap right away, enter your email below: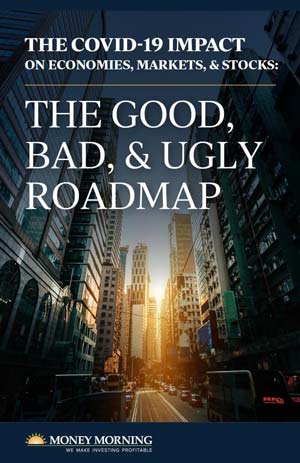 By submitting your email address you will receive a free subscription to Money Morning, as well as occasional special offers from Money Map Press and our affiliates. You can unsubscribe at any time and we encourage you to read more about our privacy policy.
---
Some brokers require a minimum cash deposit to trade options. That's the case with TD, but not with Robinhood.
Assuming you have an account, you can talk to your broker or visit their website to see your choices for options trading.
With Robinhood, it's a few clicks away.
You just fill out an application that asks questions to make you think about your risk tolerance. Maybe you realize you're too conservative for options, and you'd rather buy bonds. Or maybe options trading is a fit, and you proceed.
They're going to ask you how long you've been investing. For your sake, it's best to answer honestly. They likely won't deny you if you're a new investor, but at least think about your experience in the context of what you're doing. Now is not the time to make rash decisions if options trading is not for you.
Some options brokers will require a minimum deposit of $5,000. Others might let you do it for as little as $2,000.
Robinhood requires no fees to start. But the options trading strategies open to you could be limited.
It's also important to note that commission fees for options can be different from stocks. You could be charged anywhere between $0.15 and $1.25 for an options contract fee, in addition to trading commissions, which are $3 to $10 per trade.
Knowing all this, fill out the application. Once you're through, start looking for options that fit your risk profile.
If you're unsure where to begin, here's an options trading strategy to help you profit from home…
How to Trade Options, Step 2: Use This Options Trading Strategy
Join the conversation. Click here to jump to comments…
About the Author
Mike Stenger, Associate Editor for Money Morning at Money Map Press, graduated from the Perdue School of Business at Salisbury University. He has combined his degree in Economics with an interest in emerging technologies by finding where tech and finance overlap. Today, he studies the cybersecurity sector, AI, streaming, and the Cloud.