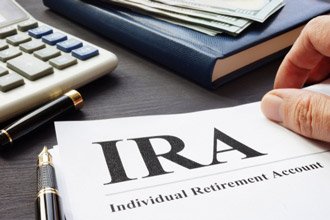 No matter how old you are, if you have an IRA, you're feeling the same pain as everyone else.
It's normal to worry about your account being down 30% or more.
Lately, we've been getting a lot of questions from our members about what they should do with their IRAs.
So, we turned to Money Morning's own Shah Gilani for guidance during these troubling times.
Shah is a 37-year investing professional who's experienced market crashes over the course of his career.
He doesn't work for a big bank or a brokerage house. He isn't a financial advisor hoping to skim 1% to 2% off the top of your portfolio.
Instead, Shah's offering his experience and expertise for free to our readers because he's sick of Wall Street taking advantage of the "little guy."
Dizzying Market Moves: It feels like the stock market changes course every time you blink, but you can limit risk and even line up profits. Find out just what to do (and not do). Click here now...
Here's how Shah views the current COVID-19 Crisis and how you should be handling your IRA (individual retirement account) today.
What to Do with Your IRA Now...