The coronavirus has sent stocks tumbling as much as 40% this year. Chances are, your 401(k) hasn't been immune.
What if you were planning on retiring in a couple months? What if you just retired? Should you stop contributing? Should you leave your contributions in cash?
Believe it or not, the answer might be to start contributing more...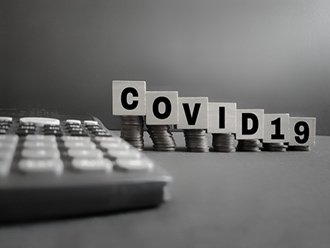 What we have to offer you right now might not be good news, but it's the next best thing: action.
If you're one of the many suffering losses up to 40% in their retirement accounts, you have two choices.
One is to do nothing. Keep contributing to your account every two weeks, don't panic, and wait for stocks to recover.
You could do that. But you could be missing a generational buying opportunity.
Instead of merely waiting and hoping, here's what you can do...
How to Protect Your 401(k) from the Coronavirus Crash
First, you want to make sure you're taking full advantage of your 401(k). If your employer offers matching contributions, then make sure you're meeting the requirement to get all of it.
And since you don't pay income tax on 401(k) contributions, it makes sense to keep contributing as much as you can. As long as you don't need the cash for an emergency, then you still want to maintain your contributions even though stocks are down.
If you can afford, it you actually want to increase your contributions right now.
Money Morning Capital Wave Strategist Shah Gilani looks at this as the "last great buying opportunity" of a lifetime.
The long-term trajectory of stocks is always higher. So when a major event sends stocks dramatically lower - like the 2008 financial crisis did - you've got a rare opportunity to amplify your lifetime gains.
There's no way to time the market bottom, but by regularly buying you'll average into the bottom, which is why it's a good idea to contribute even more during a downturn.
Even if stocks go further down after contributing more, you're still investing at a bargain on average.
Our Complete Guide to Protecting Your Portfolio from the Coronavirus will help you navigate anything that comes next in this uncertain market. Click here to get this critical information right now, for free...
Better yet, if you have a self-directed retirement account, or any ability to move your positions around, you have an even better chance to profit.
It's more than a simple "buy low, sell high" strategy.
Here's what you do...
How to Balance Your 401(k)
Join the conversation. Click here to jump to comments…
About the Author
Mike Stenger, Associate Editor for Money Morning at Money Map Press, graduated from the Perdue School of Business at Salisbury University. He has combined his degree in Economics with an interest in emerging technologies by finding where tech and finance overlap. Today, he studies the cybersecurity sector, AI, streaming, and the Cloud.