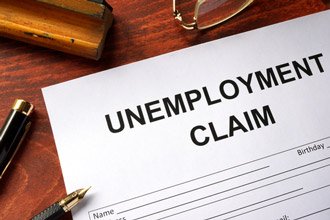 This morning, the U.S. Department of Labor reported a record number of Americans seeking unemployment benefits last week. Following the closure of businesses across the country and the rise of "social distancing," nearly 3.28 million Americans filed for unemployment insurance.
The jobless claims number dwarfed the record 695,000 filers in October 1982. Also, it blows away the 655,000 Americans who filed for jobless benefits in March 2009 - the height of the Great Recession.
Finally, the figure is more than double the consensus estimate of 1.5 million among economists and analysts.
Take Action: Market volatility has everyone on edge, but we have three steps you can take to protect your money and even set yourself up to profit. Click here...
Here's exactly what this jobless claims number means for the markets in the months ahead...
"A Unique Situation" Leads to Soaring Jobless Claims
The shocking unemployment figure will undoubtedly fuel a spike in the March unemployment figure, which the Department of Labor had scheduled for release next Friday. The Labor Department may delay next Friday's report to the following week to ensure it can get the best estimate possible for March.
Next Thursday's jobless report will include a second wave of new filers and individuals that states could not compute. With a significant shock expected to second-quarter GDP, a reasonable estimate could see the February unemployment rate of 3.5% could jump to 12% in the second quarter.
Some estimates - in a worst-case scenario - suggest that unemployment could rise as high as 20% in the months ahead.
The shock is so sudden that the U.S. Federal Reserve is poised to used unprecedented monetary policy efforts to reduce the burden on workers and businesses.
This morning, Federal Reserve Chair Jerome Powell appeared on NBC's "Today" show to explain the current state of the economy.
Dizzying Market Moves: It feels like the stock market changes course every time you blink, but you can limit risk and even line up profits. Find out just what to do (and not do). Click here now...
"This is a unique situation. People need to understand, this is not a typical downturn," Powell said. "At a certain point, we will get the spread of the virus under control. At that time, confidence will return, businesses will open again, people will come back to work," he added.
"So you may well see a significant rise in unemployment, a significant decline in economic activity. But there can also be a good rebound on the other side of that."
Here's what that all means for the market, and your money...
What This Means for Your Money