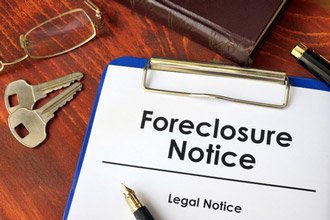 Right now, commercial real estate is on the ropes. Companies of all sizes are not paying rent.
Firms have moved toward a work-from-home policy. And many retailers may never return to their locations even after the coronavirus fades.
Barring a massive bailout of the commercial real estate industry, it's possible that some private equity firms and real estate companies could collapse too.
We're not the only ones with that opinion. Tom Barrack (perhaps one of the top minds in the industry) has sounded the alarm for the last two months about the state of the industry. The head of Colony Capital Inc. (NYSE: CLNY) told Bloomberg this week that the government is not doing enough to prevent a tailspin.
Regardless of what the government does or doesn't do, a recovery in commercial real estate is going to take much longer than people anticipate. With retail and restaurant defaults likely to swell in the months ahead, real estate managers will struggle to pay utilities and work with their mortgage lenders.
Most importantly, we could see a dramatic shift in how companies of all sizes operate in the future. Right now, I'm seeing remarkable boosts in productivity. Many employees have gotten over the initial shock of working from home, and many may enjoy the improvement in work/life balance and productivity that it provides.
Our Complete Guide to Protecting Your Portfolio from the Coronavirus will help you navigate anything that comes next in this uncertain market. Click here to get this critical information right now, for free...
Additionally, companies that did not have work-from-home policies in place are learning them on the fly. They may look at expensive rents and high overhead and realize that they can save a lot of money and put that rent check to work to pay for more-experienced employees and better technologies.
For these reasons, we recommend that investors avoid the following real estate firms until we have better clarity on the state of the market.
REITs to Avoid, No. 3
[mmpazkzone name="in-story" network="9794" site="307044" id="137008" type="4"]
Vornado Realty Trust (NYSE: VNO) has seen its value cut in half over the last eight weeks. The reason is obvious. This is one of the largest commercial real estate companies in Manhattan. It has extensive holdings across some of the most valuable parts of the city, which has been decimated by COVID-19. Roughly half of New York State's outbreaks have occurred in New York City, which has largely shut down in terms of commerce.
Before this crisis, this was one of the top REITs to own. Its properties have included the New York Marriott Marquis, One Penn Plaza, Hotel Pennsylvania, and Crowne Plaza Hotel. These are some of the most exclusive properties in the city.
However, the prolonged COVID-19 outbreak could fuel a sharp rebalancing in the real estate markets. Looking forward, we could experience a dramatic decline in property valuations that impact the NAV of Vornado Trust.
Real estate will bounce back. But the time horizon could be too risky to speculate. Instead, investors should consider other sectors with a better overall thesis in the post-coronavirus world.
REITs to Avoid, No. 2
Tanger Factory Outlet Centers Inc. (NYSE: SKT) plunged more than 58% during the month of March. Coronavirus shut down the real estate company's outlet centers from coast to coast. As people began to practice social distancing, there was no working from home for the retail outlets that this firm counts as clients. Naturally, the concern is that its customers are not going to pay rent during this shutdown. That would make it more difficult to Tanger to pay its own bills. For a company so reliant on cash flow, there are a number of other problems that it faces.
Before this crisis, Tanger was a company with a sterling reputation. It had an occupancy rate above 95%, a stunning figure for a retail industry facing doom and gloom around the United States.
However, the company is exposed to a core group of tenants that includes companies like Gap Stores Inc. (NYSE: GPS). Markets are very worried about Gap and a large number of retailers - and ratings agencies have been slashing these firms' credit ratings to junk status.
Tanger ran a terrific business. But the combination of a recession - if not depression - and the spread of COVID-19 makes the entire retail commercial real estate business fuzzy for the months and year ahead. There are better places to speculate, particularly given that this firm may have to slash its dividend after it recently hiked it. A 27% dividend seems unsustainable in this environment.
REITs to Avoid, No. 1
Hedge funds have been dumping Paramount Group Inc. (NYSE: PGRE), and for good reason. While real estate was a darling of institutional investors for years, the spread of the coronavirus has decimated this once-reliable REIT.
Paramount Group is a commercial real estate industry that is exposed not only in New York City, but also in San Francisco. It owns some very expensive real estate in the City by the Bay, including Market Center, One Market Plaza.
This is the heart of tech country, and they hyper-competition for limited space has driven rents through the roof. In fact, most startups and smaller tech firms have largely shifted their focus to Oakland. Meanwhile, smaller tenants might look at today's environment and walk away from the expensive address and turn to a work-from-home policy or cheaper options in the surrounding towns and counties.
There is reason to be optimistic over the long term. But smart investors shouldn't be the first over the wall to speculate on commercial real estate and its dividend. You will want to wait for some confirmation that tenants are returning to their offices and rent is being paid on time.
Speculating on something this early is a dangerous game. There are far better opportunities over the long term that provide a better mix of risk and reward.
Market Survival Action Plan: The experts at Money Morning have created your complete action plan for surviving this extremely chaotic market. In this completely free report, you'll find out which stocks to sell, which stocks to buy, how to trade this market for maximum profits, and how to hedge all of your investments. Click here to access the complete action plan...