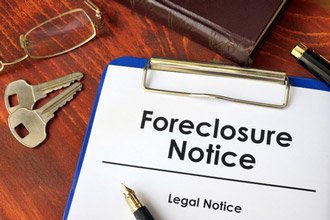 Right now, commercial real estate is on the ropes. Companies of all sizes are not paying rent.
Firms have moved toward a work-from-home policy. And many retailers may never return to their locations even after the coronavirus fades.
Barring a massive bailout of the commercial real estate industry, it's possible that some private equity firms and real estate companies could collapse too.
We're not the only ones with that opinion. Tom Barrack (perhaps one of the top minds in the industry) has sounded the alarm for the last two months about the state of the industry. The head of Colony Capital Inc. (NYSE: CLNY) told Bloomberg this week that the government is not doing enough to prevent a tailspin.
Regardless of what the government does or doesn't do, a recovery in commercial real estate is going to take much longer than people anticipate. With retail and restaurant defaults likely to swell in the months ahead, real estate managers will struggle to pay utilities and work with their mortgage lenders.
Most importantly, we could see a dramatic shift in how companies of all sizes operate in the future. Right now, I'm seeing remarkable boosts in productivity. Many employees have gotten over the initial shock of working from home, and many may enjoy the improvement in work/life balance and productivity that it provides.
Our Complete Guide to Protecting Your Portfolio from the Coronavirus will help you navigate anything that comes next in this uncertain market. Click here to get this critical information right now, for free...
Additionally, companies that did not have work-from-home policies in place are learning them on the fly. They may look at expensive rents and high overhead and realize that they can save a lot of money and put that rent check to work to pay for more-experienced employees and better technologies.
For these reasons, we recommend that investors avoid the following real estate firms until we have better clarity on the state of the market.
REITs to Avoid, No. 3