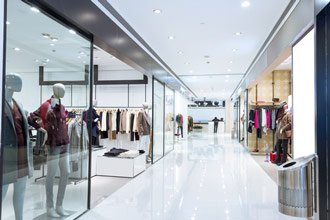 You see the market soaring and diving day after day. It seems like every day we're seeing swings of 1,000 points or more in the Dow.
This might seem like a time to steer clear of the markets, but some people are making a fortune. Why not you, too?
Right now, with the market's unprecedented volatility, we've been showing our readers how to make the best Robinhood options trades to cash in on these price swings.
And we're giving you another one today.
This is a simple trade that combines the wild moves in this market with our target sector – retail.
Options 101: It's never been easier to learn how to trade options, especially with our free guide from top trading expert Tom Gentile. Click here to get it.
It's no secret retail was in trouble well before the novel coronavirus reared its ugly head. From online shopping to heavy competition, retail chains, mom and pop stores, and even retail malls were struggling. After all, with a few clicks, you can have your dinner, a new set of pajamas to wear while you eat, and a brand-new couch to sit on when you do, all without spending a dime on gas for your car.
Why would anyone leave the comfort of their own living room to go shopping when they don't have to?
Now that we're not only encouraged to stay home for "social distancing," but in some places mandated to stay there, some retail establishments may have been dealt their death sentences.
This bearish trend has been in place for years, but now coronavirus quarantining is pouring gas on the fire.
Now you can get in on the profits by using a simple options trade you can do right on Robinhood.
Money Morning Quantitative Specialist Chris Johnson breaks it down for us, and it could bag you a near 200% return in just a few weeks…
Robinhood Options Trade of the Week