The 30% rally we've seen since the March 23 low is an encouraging sign. We should be ready to play it if its momentum is confirmed. Remember, the stock market looks many months into the future so a rally now suggests that the market thinks things will get better, if not back to normal, soon enough.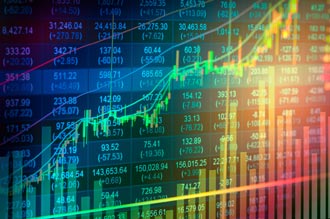 After stocks plunged nearly 40% from their all-time highs in February, it's tempting to call a bottom and dive right back in now that stocks have gained some ground.
But history shows that bear markets often feature short rallies before stocks fall even more. Money Morning's trading experts are warning there could be more downside risk ahead.
That means it's worth moving cautiously right now and not getting over your skis. Dumping all your cash into the markets right now could backfire.
But there's opportunity to make some healthy profits during these rallies too.
We've pinpointed four stocks that might pop the highest. These aren't set-it-and-forget-it types of investments, but simply stocks that were flying high before the crash that have the best chance of surging back to those highs. And enterprising traders can take advantage of that.
But before we reveal them, it is important to understand why they are likely to offer strong rebounds and strong profits.
In the stock market, there is a good deal of something called inertia. Just like in physics, stocks that are in motion tend to stay in motion. And that means leaders tend to remain leaders.
Put another way, the trend is your friend.
How to Double Your Money with Options: Even if you've never traded before or only have a few hundred dollars to start with, you can get on the path to millions with Tom Gentile's Options 101. Get it now for free.
But now that all stocks have fallen sharply, what exactly is a leader? It's a good question, and it has a simple answer. Leaders are those stocks that were strong before the decline and held up fairly well during the decline. And they are also early leaders when the market begins to bounce.
They were strong before, and investors believe they have the right stuff to thrive when the market turmoil is over.
And now that we see the light at the end of the tunnel, after we've all be at home streaming movies, connecting via chat software, and getting our food delivered, what do you think the world will look like in a few months?
We are likely to see a marked change in the business landscape favoring companies that got us through the crisis and not favoring those that were crushed through the economic shutdown.
That's why these momentum stocks have such appeal right now. They are in what will be some of the hottest industries we'll see once this crisis is over…
The 4 Stocks to Buy When the Rally Solidifies