The economic impact of the coronavirus outbreak is more apparent after the Dow Jones Industrial Average posted a more than 400-point loss Wednesday. And the oil market is absolutely tanking.
But while everyone's focused on the pandemic shutdown, we're uncovering a way to cash in on oil.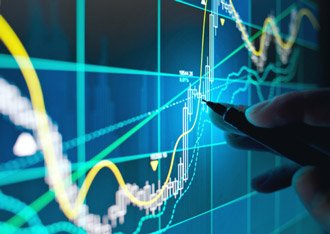 These are uncertain times, and that's starting to reflect in the markets, with big banks like Goldman Sachs Group Inc.'s (NYSE: GS) and Bank of America Corp.'s (NYSE: BAC) profits down more than 41% from the same quarter in 2019.
You already knew this was coming. We've been calling the "dead cat bounce" for weeks.
So now is the time to buckle down and make something of what you know. We have an options trading strategy that's already earned readers more than 1,000% this year. And it could work again.
Tom Gentile, options trading specialist at Money Morning, has already predicted a few of these in 2020.
In February, he highlighted an April 17 $40 put option on Carnival Corp. (NYSE: CCL) cruise lines. It popped 1,781% by March. And in just three weeks, the option went from $1.60 to $30.10.
The Complete Guide: The coronavirus has erased trillions of dollars from global markets, yet this can be one of the most important wealth-building moments in your life - if handled correctly. Here's what to do...
Based on Tom's insights, we also recommended an April 17 $10 put on Marathon Oil Corp. (NYSE: MRO) that appreciated 382% around the same time.
Now, the markets don't look the same as they did in February or March. In fact, they look different day-to-day.
The CBOE Volatility Index (VIX) is still above 40, with the 2020 average around 32. That average is twice the 2019 average of about 15.
There is more than twice the uncertainty this year as there was last year. But as long as we acknowledge that and stick to the few things we actually do know, you can still profit trading options.
But you have to be careful. This is not a time to trade on headlines. Take a good look at what's happening. Read between the lines. Make informed decisions.
We did the research. We found the opportunity. And we're ready to share this money-doubling potential.
First, here's something to watch out for in the news...
Why You Shouldn't Believe the Hype Around Oil
Money Morning Technical Trading Specialist D.R. Barton, Jr., likes to call out "reality gaps" in the media. These are simply the difference between what the media is telling you and the actual truth.
He found a big one this week.
Oil demand was crashing on pandemic news as travel was dwindling. The Organization of Petroleum Exporting Countries (OPEC) quickly moved to restrict supply and stabilize the price.
But it couldn't agree with Russia. The price crashed as much as 65%.
There was a burst of hope from OPEC after they agreed on an oil supply deal this week to control the sinking price of the commodity. However, this was not enough.
Barton says there's a big reality gap "between what the oil deal needed to do and what it actually entails."
Since March 23, the Energy Select Sector SPDR Fund (NYSEArca: XLE) has surged 29% on OPEC news, beating the S&P 500. But this is an overreaction.
Despite the sensational headlines about OPEC, simple math tells us that cutting 10 million barrels per day isn't enough to make up for the 30 million barrels in demand lost.
D.R. points out that this "might stave off an even deeper crisis," but oil companies that were already struggling will continue to struggle.
Knowing there's still some downside ahead for oil stocks, here's what you can do...
An Options Trading Strategy That Profits from Oil Volatility
[mmpazkzone name="in-story" network="9794" site="307044" id="137008" type="4"]
Now that we know oil stocks got an unjustifiable bounce higher, we can prey on the stocks that are going to fall back the hardest. So which oil stocks are going to have the most trouble?
Today, we're looking at an oil stock in deep financial peril.
Equitrans Midstream Corp. (NYSE: ETRN) needs higher oil prices to stay afloat.
The company is down more than 50% over the last year. But here's why it's not likely to recover.
Equitrans' debt-to-equity ratio is through the roof at 9.41, worse than 98% of its competitors.
The company went from 2018 profits of $218 million to 2019 profits of -$203 million. It's largely the result of a 196% increase in expenses that won't pay off as long as oil demand is hampered by the broader market threat of recession.
The company had a total debt-to-capital ratio of a hefty 51% for 2019. This puts it in danger of insolvency over the next year. Yet the stock surged 66% since hitting lows in March. That isn't going to last once the hype behind the oil deal gets shredded by reality.
On top of everything, its Altman Z-score is flashing red. This typically indicates the company is in a poor financial position. It accounts for profitability, leverage, liquidity, solvency, and activity ratios.
Equitrans' Altman Z-score is 0.46 as of March 27. And the company's financial footing does not appear to have been improving since then.
Today, the shares of the stock can be bought for $6.68. But it's likely to go down further, since OPEC supply cuts aren't doing it any favors.
One way you can turn this stock's misfortune into upside is with put options. You can buy a July 17 $5 put on ETRN for just $0.88 per contract today. If ETRN tests its March lows of $4.08 by May 11, you'd be looking at a 90% gain on the option.
Action to Take: The coronavirus outbreak has hurt oil demand so badly that some oil companies won't recover from the oil crash. According to D.R. Barton, Jr., efforts by OPEC to stabilize oil prices are too little too late. You can still profit from these companies by controlling their shares. Go look at the July 17 ETRN $5 put for $0.88 right now. See where it takes you over the next few weeks.
How One Formula Can Hand You the Best of Both Worlds
Tom Gentile has uncovered a low-cost, high-potential opportunity that's practically tailor-made for today's market.
Anyone can get started with as little as $371... and in just a few weeks, you could walk away with a fortune.
It's all thanks to one special formula...
Follow Money Morning on Facebook and Twitter.
About the Author
Mike Stenger, Associate Editor for Money Morning at Money Map Press, graduated from the Perdue School of Business at Salisbury University. He has combined his degree in Economics with an interest in emerging technologies by finding where tech and finance overlap. Today, he studies the cybersecurity sector, AI, streaming, and the Cloud.