You're hearing a lot about bargains lately. Stocks are at some of the lowest prices they've been in years.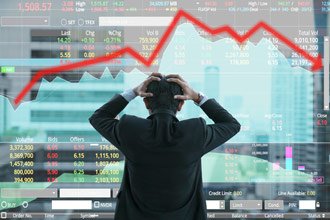 But some of those bargains are not what they seem.
The S&P 500 is still down 17.5% from its all-time high. It looks like smorgasbord of cheap stocks for the picking, and that it is.
Check out some of these blue-chip stocks from the Dow Jones Industrial Average:
Some of these are a lifetime bargain. But we can't just assume every stock is at an awesome discount right now. It's dangerous to assume things can't get worse just because some analyst claims a stock is at rock bottom.
Boeing is a good example. It peaked in early 2019 at $446.01 but ended the year at $325.76, down 27.0%. Was that cheap?
Just-Released: Learn money-doubling trading strategies with Tom Gentile's Options 101: The Easiest Options Guide You'll Ever Read. It's free – click here to get it now.
This year, it is down 58.6% from there, as it closed Wednesday at $134.97.
How about General Electric Co. (NYSE: GE)? Remember its fall from grace from 2016, when it traded at $31.60, to 2018, when it traded at $6.49? It closed trading Wednesday at $6.43 – below its supposed fire-sale bottom.
These are classic examples of false hope. In short, just because a stock is down in price does not make it a "cheap."
Andrew Keene, Money Morning Special Contributor, has exposed a group of stocks that he thinks look cheap on the surface but are really still in trouble.
Here are the three stocks to avoid right now…
Don't Fall for These 3 Stocks