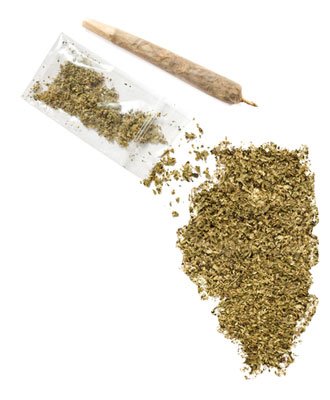 It's no secret the coronavirus pandemic has upended the economy. Retail, travel, and luxury companies have been hit the hardest.
But one industry is trucking on better than ever: cannabis.
In fact, recreational cannabis sales in Illinois are growing despite the crisis. Legal cannabis sales grew by $1 million between February and March, with sales totaling $36 million in March alone.
That's great for the industry, but the reason why sales are growing is even more important.
And it's just one more reason why this could be another breakout year for cannabis stocks…
Why Illinois Cannabis Sales Are Growing
The catalyst for growing cannabis sales is simple. Cannabis retailers have been deemed essential in most states that have closed nonessential businesses.
They've been able to operate close to normal and their customers are taking full advantage, especially on the recreational front. With people being quarantined in their homes with nowhere to go, they're making the best of it with recreational cannabis.
What makes this growth even more stark is that out of state sales have declined in Illinois. While people have been less likely to commute in from out of state thanks to the lockdowns, Illinois buying has more than made up for it.
That means the $1 million sales growth is a fraction of what it could be if out of state buyers could still come in.
Plus, cannabis sales in Illinois only began this year. You'd expect the industry to experience growing pains as retailers figure out the best practices and deal with technological glitches or supply chain problems. Instead, they're powering through even during a pandemic and unprecedented shutdowns.
It's an excellent sign of the industry's resilience. And the industry is just getting started. Marijuana Business Daily's projection that the Illinois recreational market might eventually reach $2.5 billion per year in revenue might actually be too conservative.
It's no wonder why investing in cannabis has been one of the hottest trends of the last few years.
And the growth of Illinois' cannabis industry has been great for the cannabis stocks most plugged into the state.