You already know buying and holding stocks over the long term is essential for building your nest egg. With the Dow still down nearly 20% from its February high, you may be looking at a market that offers good bargains and a chance for superior long-term capital gains.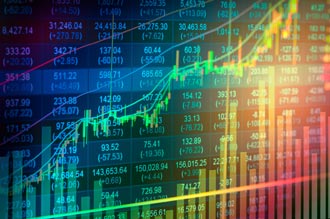 You're not alone.
The definition of an investor is someone who assesses the earnings potential of a company, buys shares in that company, and then waits for the company to execute on its growth plan. It could take months or it could take years, but really big money is made over the long term. Just ask Warren Buffett.
But you're here because you want know which companies are going thrive when the current health crisis passes.
That's where we can help. In fact, Money Morning Executive Editor Bill Patalon revealed three stocks you can buy and hold for the next 20 years.
But before we show them to you, let's first go over why they are "the right stocks" to meet the goals of just about any investor. All of them have these characteristics:
They have good growth prospects, especially when the pandemic is over. They should be able to make money for years to come.
They have a business "story" you can understand and explain. This gives you the ability to follow their real progress.
They offer lower risk. There's still a margin of safety if the stock market and/or the U.S. economy sell off one more time.
Now, lower risk doesn't mean the share price can't fall, but rather that the company is likely to survive all the bumps in the economic road we may encounter.
The most important feature for such a company is cash. It must have plenty of cash on hand for emergencies. If it is beholden to a bank or the bond market to finance its daily operations and that lifeline drops out – like it has during the pandemic today – then the company will be in trouble.
The Complete Guide: The coronavirus has erased trillions of dollars from global markets, yet this can be one of the most important wealth-building moments in your life – if handled correctly. Here's what to do…
As Bill pointed out, "a big cash hoard gives a company plenty of cushion to ride out any tough stretches: It can pay its bills, drop prices to maintain market share, hold the line on its dividend, and cover any negative surprises."
That's exactly what you want in a stock right now.
And here are three that fit the bill perfectly…
The Best Stocks to Buy and Hold Forever