Chances are you already know that people are making big money with options. Maybe you have made a few trades yourself but haven't quite brought home the bacon.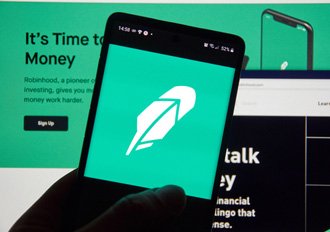 That's where we come in. We help traders just like you find profitable options trades and start taking control of your financial future.
Today we've got another potential winner that you can trade right on the Robinhood platform.
Before we lay out the trade, let's first talk about why it makes sense and how we come up with our options trading strategy based on what the market is doing.
Sound good? Then here we go!
The Worst Isn't Over Yet
As much as we'd like to think that recent planning to reopen the economy will put everyone back to work and play, that's just not the case. The market has made a stunning 30% recovery from the depths of the February-March decline. But that's false hope.
We're as optimistic on the economy as anyone, but there are a lot of things that still have to be worked out, like if schools will reopen this year or if restaurants and retailers will make it through to the other side at all.
Options 101: It's never been easier to learn how to trade options, especially with our free guide from top trading expert Tom Gentile. Click here to get it.
Wall Street has gotten way ahead of itself, and a lot of people have talked themselves into believing the worst is over. But we don't know the true extent of the economic damage yet. Even what little information we've gotten has been devastating. Over 22 million Americans have filed for unemployment, meaning the real unemployment rate is over 14%. Yet stocks have rallied in the wake of this distressing news.
Even when lockdowns end and businesses reopen, they'll be operating at a fraction of their capacity because people will continue to avoid crowds. A vaccine is a year away at best, and we still don't have the capacity to test and trace coronavirus cases. That means the risk of a resurgent outbreak is high, especially in the fall, when the normal flu season returns.
The signs we see point to some kind of downside reaction in the market as it realizes that it's been going up on technical corrections and short covering and not due to fundamental reasons. Basically, we expect some more selling to happen before it is all washed out.
And we're going to make some money on it with options.
Here's our options trade that cashes in on Wall Street's overconfidence…
Our Best Robinhood Options Trade for This Week