It may seem like Wall Street's elite have an advantage over the average investor. Maybe you just couldn't put your finger on how. You just know it in your gut that their money and influence buys them something you can't get.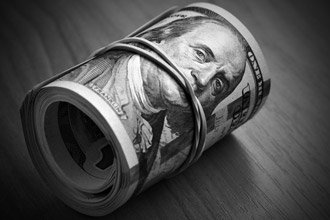 Now, we've got the proof.
Even better, we've found a way to use that information to help you make gains like 50% in six days, 390% in three days, and 63% in seven days.
It all has to do with secret exchanges called "Dark Pools."
In fact, 42% of all stock trades are made using these Dark Pools.
And thanks to a new algorithm, you don't have to be left out in the dark any longer...
How You Can Use "Dark Pools" to Your Advantage
Dark Pools are like private clubs where the rich and powerful do secret deals with secret prices that give them a secret, competitive advantage over you.
They are a 100% legal way for these investors to make deals without the public knowing. They go by different names depending on who runs them. Goldman Sachs calls theirs Sigma X. Merrill Lynch's is Instinct X. Morgan Stanley's named theirs NightVision.
It's no secret that they exist.
And they exist to give billionaires, hedge funds, and institutions the freedom to secretly buy hundreds of thousands (even millions of shares) of any stock they want, at any time they want, at the best possible price.
All without the public knowing.
Think about it this way. If you knew a big-time trader was pouring tens of millions into a stock before the rest of Wall Street knew, you'd know exactly what to do: buy, buy, buy. Once the public catches wind, they're jumping in too, pushing the stock price up in a hurry.
It's a trading principle so famous it has its own name, the "Icahn Lift," named after billionaire investor Carl Icahn. There was a time when just the rumor of him investing in a stock was enough to significantly move its share price.
That's why these investors are tight-lipped about what they're going to do. Once the public finds out, there's a free-for-all to get in.
Only 110 companies in the country have real-time access to these Dark Pool transactions.
And Money Morning Technical Trading Specialist D.R. Barton, Jr., is shelling out big bucks to get his hands on this data. It's worth every penny.
Because this data gives him a massive competitive advantage over almost every investor on the planet.
And this competitive advantage is only getting bigger.
Last Dec. 31 (the final day of 2019) $72 billion traded hands on the Dark Pools - 333,804 stock deals. Each invisible to almost everybody.
And one of these deals stood out from the crowd.
Somebody forked over $70.69 million for the Health Care Select ETF.
D.R. pounced. As expected, the stock initially stayed relatively quiet. Then it shot up. It was a 107% winner in 12 trading days.
Same thing happened with Kansas City Southern. On Jan. 7, $87.5 billion exchanged hands on Dark Pools. And Kansas City Southern stood out with a huge, $84.5 million purchase.
Nine days later, it shot up 54%.
We saw it happen with Lowe's just the day before.
On Jan. 6, $100 billion was spent on 380,648 anonymous stock deals. And someone made a $207 million purchase of Lowe's that same day. D.R. recommended the stock that day. Two days later, it was a 106% winner.
This is the ultimate competitive advantage.
And thanks to D.R. and his trading algorithm, it's something you can have access to.
To find out all the details, just click here.
Follow Money Morning on Facebook and Twitter.