If you're keeping in touch with friends, relatives, and even work using Zoom, you're in good company. Up to 300 million other people worldwide are now using the software, according to CEO Eric Yuan, and that is up 30-fold since December. Having folks stay at home has been very good to its maker, Zoom Video Communications Inc. (NASDAQ: ZM).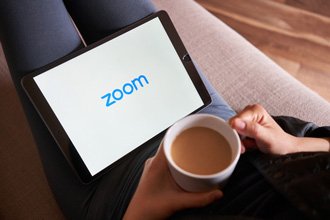 But does that mean Zoom stock is a good buy right now?
Money Morning Quantitative Specialist Chris Johnson has your answer.
Now, we don't want to make light of the COVID-19 pandemic and certainly aren't cheering the reason for Zoom's success, but thousands of investors have made big money owning this stock this year.
In fact, with the stock closing out last year at $68.04 per share, and even though its price was on a roller coaster ever since, its current price near $137.11 represents a 101.5% gain. That's great no matter how you slice it, but it's even better when broader markets are down nearly 20% on the year.
Options 101: It's never been easier to learn how to trade options, especially with our free guide from top trading expert Tom Gentile. Click here to get it.
Right now, however, shares are down 24.5% from their April 24 intraday peak. In other words, you could pick some up at the same price it was trading on March 23, when the S&P 500 made its low.
Not surprisingly, the question most investors might now ask is whether there is still more profit to be made owning Zoom stock. We certainly think the company has potential and could be one of the big winners as more business is conducted remotely. But that doesn't mean its current share price reflects that.
Chris cautions that a stock like Zoom was moved by the highly emotional market we're in today. But that doesn't mean you need to stay away.
Here's Chris' strategy for making money on Zoom right now…
How to Buy Zoom Stock at the Right Price
Investors know that in order to make money in the stock market, they have to buy at the right price. In most cases, that means having patience. And it also means they have to be willing to walk away if they don't get that price.
Fortunately, there's a trick for getting that price.
Chris' secret is the "limit price strategy." All that means is entering a buy order with a price limit well below the current, inflated price of the stock today. And if you make it a "Good Til Canceled" order, you can wait as long as you need for the order to execute.
Let's break down what all this means.
A limit order is just one of many types of orders you can place with your broker. You're likely already familiar with a market order, which gets executed at the current ask price as soon as possible after you enter it.
You probably know about stop orders, which execute your trade – usually to sell your shares – if the price dips to a certain level that you specify.
A limit order is similar to a stop except you're buying and not selling if the stock's price drops to your specified level. Once the stock trades at that price, your limit order becomes a market order and is executed as soon as possible.
So, if you like Zoom stock and want to wait to buy a substantial dip, then a limit order is for you.
The next question is where you should place that limit order to buy.
For that, we look at the charts for key support levels to find the perfect price to pay for Zoom stock.