The economy is tanking, but the Dow Jones Industrial Average is up 29% since March 23. And our top penny stock to buy today is still due for a 245% pop.
How does this make any sense at all?
Jobless claims have rocketed to 33 million in a matter of weeks from the coronavirus lockdown. Meat prices are up 8% as closed packing plants have led to an oncoming shortage. Oil prices are still in the dumps after OPEC restricted supply too little, too late – WTI Crude has lost 57% since the start of 2020.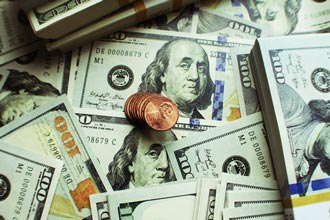 Yet stocks are up. Here's why.
It's never been more clear that the economy is not the same as the stock market. Stock prices will ebb and flow in response to events and rumors. Meanwhile, economic realities will hit real people in real places.
The good news today, however, is our top penny stock exists in that sweet spot where market hype and reality converge. It's a real economic change on the horizon that's going to create a run on this stock as economies in the United States slowly reopen.
It's a revival in an industry that happens every summer…
"Penny Stock of the Summer"
This penny stock soared 187% following the summer of 2017, from May to October. It popped 59% in the summer of 2018, in a single month (between June and August). And it popped another 66% from June 2019 to the end of the year.
Unfortunately, it took a nice plunge when the coronavirus lockdowns hit. That's because this stock is in the beaten-down travel industry.
The reason this is a great penny stock buy right now is chiefly its low price. Because penny stocks trade for under $5, a small price change can lead to a giant percentage gain. That's why, when volatility is as high as it is right now – double what it was last year – grabbing the right penny stock at the right time can more than double your money.
How to Double Your Money with Options: Even if you've never traded before or only have a few hundred dollars to start with, you can get on the path to millions with Tom Gentile's Options 101. Get it now for free.
And this penny stock is about to be in season. Economies are reopening. The market is ticking up. And even while governments continue to encourage social distancing, the masses are inevitably going to flock toward the travel market.
We're not talking about air travel. That could take some time. We're talking about a simpler pleasure: driving.
It's a car stock that can be bought for mere pennies today. It almost always gets a pop in the summer. And in reaction to the losses of the last few months, it could get an even meatier bounce this time.
You should know that this is very different from a buy-and-hold stock. It's not the most promising in its sector, but it is the cheapest. Analysts give it a 245% target because (1) it's taken such a deep dive, (2) it's peak season, and (3) the market is going to overreact to the economy reopening again.
But when the market overreacts, penny stocks fly. In fact, that 245% target is just the average 12-month estimate. More bullish analysts say 1,179%.
That said, see if you can use this stock for its mileage, then maybe sell it back to the market if it's not something you'd like to "hold."
Keep a lookout for this top penny stock as lockdowns taper off…
The Top Penny Stock Right now
Join the conversation. Click here to jump to comments…
About the Author
Mike Stenger, Associate Editor for Money Morning at Money Map Press, graduated from the Perdue School of Business at Salisbury University. He has combined his degree in Economics with an interest in emerging technologies by finding where tech and finance overlap. Today, he studies the cybersecurity sector, AI, streaming, and the Cloud.