The price of oil has fallen as much as 80% since the start of the year. There was even a point this year when demand was so low, the price of oil went negative. That means people were getting paid to hold oil.
Today, we're going to tell you what that means. Then we're going to show you a couple high-yield dividend stocks you can buy to profit from the historic oil price collapse. One of our best high-yield dividend stocks right now pays a yield of 19.66%.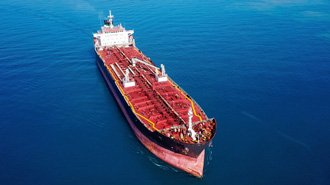 If that sounds dubious, you're thinking correctly. Ultra-high dividends like that typically point to nothing more than a free-falling stock price. But this is a special case.
These particular dividend stocks are in a cash-heavy industry right now. And it's because oil prices have plunged so greatly, drillers need somewhere to house their excess supply.
Yes, the price of oil has recovered from the negative range. But it's still at $15 from a high above $60. And demand is still suffering.
The good news is there's still time for you to make money from dried-up oil demand. With these companies, the lower the oil price, the better they do. Here's how it works…
Why the High Dividend Yields?
What does this look like in real life? If an ice cream cone costs -$5? Am I getting paid to eat ice cream?
Well, not exactly. The ice cream doesn't just evaporate into thin air when the demand goes away. The answer to preserving a commodity that might be valuable in the future is not to use it all up.
In this case, low demand for "ice cream" creates demand in a new market. Instead of getting paid to eat ice cream, you get paid to save it for a rainy day.
Just Released: Our new Premium Stock Pick not only held its ground against the COVID-19 market sell-off, it actually gained in value. And it's going to keep climbing on a major new catalyst. Get the pick for free here.
In this analogy, you're one of the tanker companies getting paid to store oil for oil producers with excess supply.
Of course, everyone knows there will be a run on oil sometime in the future, whenever travel kicks up. That's why oil futures have been higher than spot prices. Brent Crude is at $28.08 per barrel, while the Brent Crude spot price is about $15.17 per barrel.
This is called "contango," when futures prices rise ahead of the spot price of a commodity.
And this is great for these two dividend stocks we're going to show you today. These tanker companies get paid to hold oil, and it's translating to an outrageous dividend for investors.
Here's our first.
Best High-Yield Dividend Stocks, No. 2: Nordic American Tankers
Nordic American Tankers Ltd. (NYSE: NAT) is a 15-year-old tanker company based in Bermuda.
The company recently announced a dividend of $0.14 for Q1 2020, which is double its dividend from Q4 2019. In the report, citing a focus on paying dividends to investors, it has paid dividends for 91 consecutive quarters so far.
This will be one of the tanker fleets to watch as oil recovers over the next few months. It's made up of 23 Suezmaxes – the max size of a ship to pass through the Suez Canal. And 21 of those are in the "short term" market.
NAT cited 2019 as one of its best years, with political friction creating a "stronger tanker market." That momentum has carried into 2020, this time with a global pandemic and an oil crisis that could bump the dividend even further.
The company is not yet profitable, but it's chipped away 89% of its negative income since 2018. It went from -$95 million to just -$10 million last year. And this oil crisis presents a boon that could take the company over the line.
As you'd want from a dividend company, Nordic American is cash-heavy. It boasts a free cash flow of $50 million, up from -$20 million in 2018. Again, contango will drive it even higher this year.
You can purchase shares of NAT for just $4.92 today. The average analyst target is $6.08 for 12 months. That's a solid 23%. But the real reward is in this company's 10.67% dividend yield – a great source of income for the coming months while oil struggles.
But if you're looking for a higher dividend, this next one is paying 19% right now…
Best High-Yield Dividend Stock, No. 1
Join the conversation. Click here to jump to comments…
About the Author
Mike Stenger, Associate Editor for Money Morning at Money Map Press, graduated from the Perdue School of Business at Salisbury University. He has combined his degree in Economics with an interest in emerging technologies by finding where tech and finance overlap. Today, he studies the cybersecurity sector, AI, streaming, and the Cloud.