Believe it or not, but the market keeps giving us opportunities to make money despite the bad news about the pandemic. And to help you zone in on the opportunities with the biggest upside, we've narrowed down three of the best penny stocks to watch today.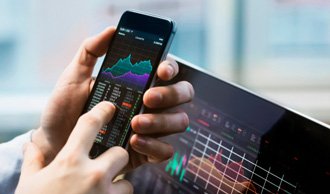 The markets continue to shrug off the worst unemployment numbers since the Great Depression. As investors turn their attention to life after COVID-19, the Nasdaq has completely erased its losses since the start of the year. And there could be far more to this rebound as Democrats push for levels of spending that we haven't witnessed in more than 80 years.
The market may be disconnected from the realities of the U.S. economy. However, it's important to take a longer-term outlook when it comes to stocks. There's still a substantial discount in the markets that smart investors can capitalize on right now. Some of the best bargains are found in penny stocks – companies that are trading at roughly $5 or less.
Today, we want to look at three penny stocks that look like solid buys for the recovery in the years ahead.
Let's get started.
Best Penny Stock to Watch, No. 3: Identiv
Identiv Inc. (NASDAQ: INVE) is a global technology firm that specializes in data security. It has two segments: Premises and Identity. The Premises group centers around software systems to support security standards for government and enterprise. It supports access control, video surveillance, analytics, customer experience, and other applications.
Unstoppable: Our new Premium Stock Pick kept climbing while the rest of the market tanked. And as a leader in a new billion-dollar market, the gains are just getting started. Don't miss out – get this pick for free here…
Its Identity division produces contactless smart card readers. Plus, its security applications offer support to programs like National ID, payment, e-health, and e-government. While the company generates the bulk of its revenue from the North American market, it has a robust presence in Europe, the Middle East, and Asia-Pacific.
On Friday, shares rallied more than 20% after a blowout first-quarter earnings report. The firm reported a 13% jump in revenue year over year, with strong growth in its smart card reader orders. The company has developed a new contact tracing platform that can provide immediate alerts if people, teams, or locations are exposed to infectious diseases. That's especially important as the world tries to reopen after the coronavirus pandemic.
The company also reported a new licensing deal with the U.S. Navy Reserves for 45,000 reservists around PDF signatures and deliveries. With government spending accelerating around security, Identiv looks like a significant winner in the months and years ahead. Shares currently trade around $3.65 per share. But we see INVE shares climbing to $5.50 by the end of the year. That price target represents about a 50% gain from today's price.
Best Penny Stock to Watch, No. 2: VOXX International
VOXX International Corp. (NASDAQ: VOXX) is a Florida-based firm that specializes in some of the most well-known brands of auto and consumer electronics. If you're a car enthusiast, you probably know some of the names, including 808 Audio, Jamo, Jensen, Audiovox, and RCA.
And the news that the U.S. economy is reopening isn't just pushing gasoline prices higher. It's helping any stocks related to the automotive sector.
But the thing that really intrigues us here isn't just the post-COVID world. At Money Morning, we constantly monitor what a company's owners, directors, or C-suite executives do with their own money. If they're buying the stock, we see that as a very bullish indicator. After all, who knows the company and balance sheet better than the people in charge?
Over the last 17 days, 10% owner Kahli Beat has been aggressively buying the stock. We've seen seven insider purchases ranging from $13,065 to $1.046 million. Earlier this week, the large shareholder purchased stakes of $261,327 and $467,765.
In addition, technical indicators show solid opportunity ahead. The 20-day small moving average has just crossed the 200-day small moving average. And momentum looks stronger in the months ahead. Shares currently trade at $5.07 per share. But we anticipate that the stock could rally to $8 by the end of the year if economic conditions comply. That price target represents potential upside of 57.8%.
But these aren't the best opportunities out there.
This one could nearly triple by next year…