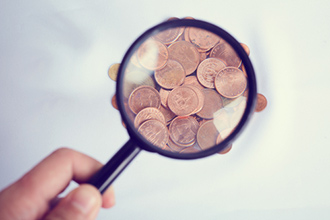 Make no mistake, this is a classic stock picker's market. And buying penny stocks can be a way to dramatically increase your returns.
While the economy is still struggling across much of the United States and the world, some segments of the market are allowing investors to chase down speculative profits in penny stocks.
Many companies have seen their stock price pushed down to levels that make for an attractive entry point for aggressive investors looking for massive gains when the economy and the market do begin to recover from the COVID-19 pandemic.
That's perfect for penny stock investors. Robinhood is one of the most popular stock trading platforms out there, but it doesn't let you access to the full universe of penny stocks. That's no problem. We don't recommend trading "pink sheets" penny stocks as it is, but you can now buy some excellent stocks for penny stock prices right on Robinhood.
Today, we're looking at three of the best penny stocks to buy in May. Each of them has a unique upside and should thrive on the other side of the pandemic, including our best play, which has more than 900% gain potential.
And they're all available on Robinhood...
Best Penny Stocks to Buy, No. 3: Pitney Bowes
When we do recover from the pandemic and recession, the world will look different than it does today, particularly in retail. Americans who long resisted online shopping have turned to the Internet for a lot of their basic everyday needs. It is doubtful they go back to brick and mortar when this is over. That is going to be a massive boost for one of our top penny stock picks.
Pitney Bowes Inc. (NYSE: PBI) is a 100-year-old company that is best known for its market dominance for postal machines for businesses.
While it still makes those, there is a lot more to Pitney Bowes today. The company now provides e-commerce fulfillment, shipping and returns, cross-border e-commerce, office mailing, shipping, and presort services, as well as financial services for its customers. Pitney Bowes helps a wide range of businesses, including retail customers, solve complex shipping issues.
Unstoppable: Our new Premium Stock Pick kept climbing while the rest of the market tanked. And as a leader in a new billion-dollar market, the gains are just getting started. Don't miss out - get this pick for free here...
With more people buying online, the demand for shipping and logistics solutions will soar.
The company runs three segments, including small and medium business solutions, enterprise business solutions, and digital commerce solutions.
The firm improved its balance sheet by reducing debt by over $1 billion in the last two years. It has also refinanced and pushed its debt maturities out to longer periods to give the company more financial flexibility. The company also opened new distribution centers on the East and West coast. This move could help profit margins go from breakeven to double digits thanks to cost savings.
Those savings, along with the continued growth of the $1 billion global e-commerce platform, could give this company the ability to earn as much as $1.50 a share a few years from now. With the stock trading just above $2 right now, the profit opportunity is stunning.
Best Penny Stocks to Buy, No. 2: Quantum
The pandemic will likely drive the progress of digital technologies and data usage to higher levels as well. That is fantastic news for our next penny stock.
Quantum Corp. (NASDAQ: QMCO) provides storage, archive, and data protection for small businesses and large multinational enterprises. Media and entertainment companies use its products. So too do government agencies, surveillance and security companies, life sciences companies, and several other fast-growing segments of the economy.
Quantum also expects to play a significant role in the development of autonomous vehicles with products that capture and store data in the cars.
Quantum executives said on the last conference call that they finished phase 1 of their turnaround and transformation. During that period, Quantum settled legacy issues with the SEC, settled shareholder lawsuits, and became cash-flow positive and profitable.
With the difficulties behind it, Quantum is ready to reemerge on a growth trajectory. It introduced six new products last year. With much of its customer base in high growth industries, Quantum could see a dramatic increase in its earnings share price quickly. Our price target for the company is $6.25. That's nearly double the current stock price of $3.22 a share.
Investment firm B. Riley also thinks the stock is undervalued. The company owns 21.4% of the stock after its most recent purchases. It will be pushing management to make the types of investments that create free cash flow and drive the stock price higher.
But we've saved the best penny stock for last.
You can buy this stock on Robinhood for just $1.76 a share, and it offers an opportunity to multiply your money nearly tenfold...
Our Best Penny Stock to Buy Today
[mmpazkzone name="in-story" network="9794" site="307044" id="137008" type="4"]
Riley also owns about 15% of our third penny stock pick too.
This one is more speculative than the first two, but there is the potential for nearly 10 times your money if the turnaround is successful. Babcock and Wilcox Enterprises Inc. (NYSE: BW) make equipment for both traditional carbon-based and renewable power generation. It also makes environmental equipment for the power and industrial markets worldwide.
This is a straightforward story.
Babcock failed to perform on several vital contracts, and it had too much debt. It has been working to refinance the debt, and that should be done shortly. The company brought in a new CEO in 2018 and has sold several divisions to raise needed capital to settle on the busted contracts.
It is back in business and winning contracts. If it completes the debt refinancing and gets the core business back online, when the economy picks again up, this stock should shoot higher.
The stock currently trades at $1.76 per share. This is a very speculative "Hero or Zero" penny stock, but it's worth a little speculation. In addition to B. Riley, other activist hedge funds are betting that the deals will get done, the business will improve, and the stock will rise sharply.
And if you want even bigger upside than penny stocks can deliver, take a look at the world of startup investing...
Why Startups Can Have an Edge During a Recession
Uber, Airbnb, Slack, Pinterest, and Venmo have something big in common - something other than their big names.
These startups were founded during the last recession.
And now, some of the most iconic companies of our time could launch into Fortune 500s during days like today.