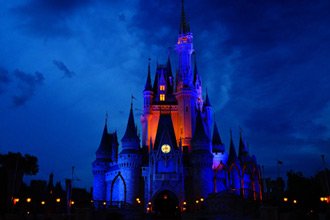 The Walt Disney Co. (NYSE: DIS) is one of the greatest companies in American history.
Over the last few decades, some of the "best in class" management has taken Walt Disney's vision and turned it into an entertainment empire.
Walt Disney doesn't just own theme parks and Disney films anymore...
It owns Star Wars, Marvel, and Pixar. One would be hard-pressed to walk into any home with children in the United States and not find at least some Disney merchandise.
With a two-year-old at home, I've probably seen Toy Story 3 about 80 times since the start of the COVID-19 shutdown alone... and I expect that number will only increase in the years ahead.
Disney also has one of the fastest-growing streaming services in Disney Plus. The service streams television shows and movies from all of its franchises straight into customers' homes.
In July, Disney will be streaming the "Hamilton" movie with the original Broadway cast including Lin Manuel Miranda. That is sure to attract even more new subscribers to the service.
Unstoppable: Our new Premium Stock Pick kept climbing while the rest of the market tanked. And as a leader in a new billion-dollar market, the gains are just getting started. Don't miss out - get this pick for free here...
There is a lot to love about the Walt Disney Co.
But whether or not to buy the stock today is a whole other question, especially as it just cut its dividend...
Here's Whether Disney Stock Is a Buy Today
Unfortunately, Disney doesn't intrigue me right now. And there are several reasons why...
Let's start with the market itself. We are amid an economic shutdown because of the coronavirus that has killed over 80,000 people in the United States alone.
The estimated hit to second-quarter GDP is going to decline by somewhere between 30% and 40% in the second quarter. And more than 30 million people have filed for unemployment since this crisis began.
Both of the U.S. parks will likely remain closed for months. Disney World in Florida is hoping to reopen in July, but that is not a firm date.
As for Disneyland in Los Angeles County, it's going to stay in lockdown until the end of July - at least. It now appears that Los Angeles wants to remain on lockdown until August.
While Disney Shanghai has opened with social distancing measures and masks being required, parks in France, Japan, and Hong Kong also remain closed. It's uncertain when they will be able to reopen.
It is also uncertain how many people will be willing to attend a crowded theme park even when it reopens...
Disney Cruises has also shut down. Given the universal worries about the cruise industry, it could be until 2021 before we see a Disney ship leave a port. And even when that first cruise departs, demand will struggle to return to levels before the pandemic hit the cruise industry.
Then we have ESPN...
Disney's flagship sports network experienced large declines in ad revenue due to the lack of live sports. You can only watch a baseball game that happened twenty years ago so many times...
If not for the Michael Jordan documentary series, viewership would have slumped even more. The company was forced to ask some of its top talents to take temporary pay cuts to avoid large-scale layoffs at the network.
Disney also delayed releases of several potential blockbusters as theatres are closed. "Hamilton" was expected to fill theatres.
Instead, it is going to be streamed on Disney Plus for a fraction of what theatre revenue would have been.
Even if the economy gets back open and running by September, theatres will have the same problem that the parks will face. The number of people willing to attend crowded events will likely be much smaller than it was before the pandemic arrived on our shores.
All of these trends have naturally impacted the company's profitability and revenue.
And that makes this the real reason to avoid Disney stock right now...
Disney Stock Behind the Numbers
Join the conversation. Click here to jump to comments…
About the Author
Garrett Baldwin is a globally recognized research economist, financial writer, consultant, and political risk analyst with decades of trading experience and degrees in economics, cybersecurity, and business from Johns Hopkins, Purdue, Indiana University, and Northwestern.