Something big happened this week in the cannabis world. Aurora Cannabis (NYSE: ACB) announced on May 20 (Wednesday) that it's entering the U.S. market.
This is great for cannabis stocks. But you shouldn't ignore the benefit this has for cannabis' favorite cousin: CBD.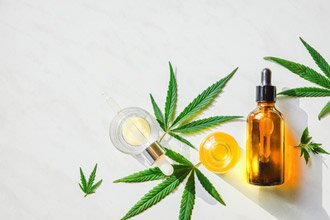 One of our top CBD penny stocks to watch is poised for 116% gain. And this move by Aurora is a big part of that.
You see, Aurora is the second largest cannabis company in the world by market cap, next to Canopy Growth Corp. (NYSE: CGC). It's basically a household name in the sector, one of the first names that comes up when you think of pot stocks on the NYSE.
So the fact that it's entering the American market is fuel for the U.S. CBD industry as it gets rolling.
Though the tides are shifting, it's still a while before recreational cannabis is legalized in the United States.
CBD, on the other hand, has been legal to carry across state lines since the Farm Bill of 2018. It's also more readily accepted culturally in the United States.
In fact, CBD has been considered an "essential item" throughout the pandemic. You can even buy it at grocery stores like Kroeger and Harris Teeter.
CBD has done well for people struggling with anxiety, insomnia, and chronic pain during this time. Professional athletes like golfer Bubba Watson and football star Rob Gronkowski have even credited its healing and recovery properties.
These developments are pushing the CBD industry to hit $2 billion in sales by the end of 2020. But the market is on its way to reaching $20 billion worth by 2024. That's 900% growth.
And it's all 116% fuel for our top CBD stock today.
Unstoppable: Our new Premium Stock Pick kept climbing while the rest of the market tanked. And as a leader in a new billion-dollar market, the gains are just getting started. Don't miss out – get this pick for free here…
We're going to show you that stock in just a moment. But first, here's why this is a big deal for CBD investors right now.
CBD Stocks Get a Catalyst
Aurora's shares popped 27% after announcing it would fully acquire Reliva LLC this year.
Aurora is Canada-based, and Reliva is an American company, started in Maine.
This is huge because the United States is already the largest legal cannabis market in the world. And there's no better foot in the door than CBD, an industry that is even closer to explosive growth.
Reliva is also one of the top CBD retailers in the nation. The company sells products in more than 20,000 stores across the country.
And this deal looks good for both companies.
Reliva receives $40 billion worth of Aurora stock. Aurora promises $45 million in additional shares if the Reliva meets Aurora's performance expectations down the road.
That means Aurora shareholders have a backstop if Reliva doesn't perform as planned. But it also incentivizes Reliva to perform.
Aurora has made clear its goal of becoming an "international cannabinoid leader." And Reliva will help the company do this.
The bottom line here, though, is that the American CBD industry is expanding. And you don't want to miss out on holding this top CBD stock while it happens…
Here's the CBD penny stock that could pop 116% on the CBD industry's latest catalyst…
The Best CBD Penny Stock to Buy Now
Join the conversation. Click here to jump to comments…
About the Author
Mike Stenger, Associate Editor for Money Morning at Money Map Press, graduated from the Perdue School of Business at Salisbury University. He has combined his degree in Economics with an interest in emerging technologies by finding where tech and finance overlap. Today, he studies the cybersecurity sector, AI, streaming, and the Cloud.