The economic lockdown following the pandemic hasn't just made our lives radically different; it's also creating radical opportunities in the stock market. Nowhere is that more true than for options, especially as free platforms like Robinhood make it even easier for traders to cash in.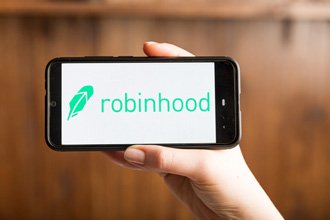 Today, we're going to show you how to harness the changes brought on by COVID-19 into profits with the best options to buy in Robinhood.
We're focusing in on one change that's quite interesting. The personal savings rate in this country soared to 33% in April from its prior levels of 13.1% in March and 8% in February. Call it forced savings if you like because people could not get out of the house to spend.
However, it was not all for lack of opportunity as the economic uncertainty we are all living through caused people to pull back on their plans. Instead of spending, they are hoarding their cash, even though savings accounts and Treasury notes yield next to nothing.
For the spending they still do, they are looking for bargains. That's why tony retailers like J.Crew and Neiman Marcus have filed for bankruptcy protection while discounters like Big Lots Inc. (NYSE: BIG) and Dollar Tree Inc. (NASDAQ: DLTR) both announced last week that they beat their first-quarter earnings estimates.
Sweatpants may have taken over from skirts and khakis, but the driving force is the desire to make ends meet while 40 million jobs are on hold.
Options 101: It's never been easier to learn how to trade options, especially with our free guide from top trading expert Tom Gentile. Click here to get it.
And Money Morning Quantitative Specialist Chris Johnson found a way to turn this trend into an opportunity with an options trade.
He's looking at a company that is well positioned to thrive as the economy struggles to get back on its feet. That could give it first-mover advantage as the economy reopens and people begin to spend their money again.
Plus, this options trade is so easy you can do it on Robinhood...
The Best Options Trade on Robinhood Today
[mmpazkzone name="in-story" network="9794" site="307044" id="137008" type="4"]
This stock has been leading the discount shopping trend as Americans grapple with the uncertainty over the economy. In fact, its stock has already regained about 70% of what it lost in the coronavirus bear market.
And it's no wonder. As with its discount peers above, the company announced on May 21 that it beat its first-quarter earnings estimates. Shares surged on the news.
The company is TJX Cos. Inc. (NYSE: TJX), parent of the TJ Maxx and Marshalls off-price and home furnishings retail chains. There is little advertising, so costs stay low and they benefit from the shopper's desire to browse, finding merchandise they did not know they needed. Chris calls that a retail "treasure hunt." And now that more stores are opening, people can't wait to get out of the house to do it - especially since they can still save a few dollars in the process.
Chris likes how the stock is behaving, too. It recently moved higher from its April-May sideways trading range with strong volume, and money continues to flow into the stock. That means buyers are more aggressive than sellers, not letting the price dip too far before they swoop back in to buy more. Apparently, they think TJX will thrive as well.
The stock is still in good shape to buy, even now after such a strong gain. Given its track so far, it would not be a surprise to see it top the $60-level this summer, from its current $52.76. That would be a 13.7% gain and a nice trade in the current environment.
But to really juice your returns, Chris likes the TJX Oct. 16, 2020 $57.50 call option (TJX201016P00057500) with a limit order of $5, perfect for trading on free platforms like Robinhood.
This option closed Friday at $3.40, so there is plenty of room here. This is a great opportunity to turn your trade into a 100% gainer by the end of summer.
You don't have to stop there either.
Our options trading experts are here to help you make money with actionable trades sent directly to your inbox. Check it out...
You Can Collect Four Separate Paydays in Under a Minute with This Options Trading Secret
Live on camera, America's No. 1 Pattern Trader is showing you the secret behind some of his biggest trades to date.
Watch as he uses this special tool to collect four separate paydays in under a minute - all from enormous companies like Netflix, Apple, Facebook, even Amazon.
While it may have taken Tom years to invent this moneymaking "machine," it's super easy to understand and utilize.
All it takes is a few simple mouse clicks, and you could be hundreds, even thousands, richer.
This is an opportunity you won't want to miss out on.
Click here to get started today.