The market's officially in rally mode, with the Dow up over 7% in the last five days. That's great news for options traders, as we can ride this wave even higher.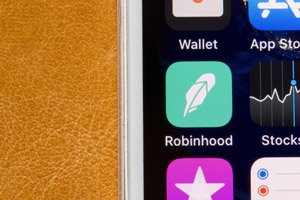 Today's best options trade capitalizes on an industry about to see a summer surge, which means this renewed rally couldn't have come at a better time. And this trade is simple enough anyone can make it on a free platform like Robinhood or WeBull.
You see, one of the sectors that the coronavirus upended was real estate. Between fears over bringing the virus into your home and statewide lockdowns, homes coming to market plunged this spring. Home sales plunged 18% in April. When we were locked down in our own houses, then nobody could, or wanted, to go into someone else's house.
Now that science has a better handle on the virus and all of our masks and social distancing efforts seem to have paid off, people are more willing to get back out in the world. That's especially true now that statewide restrictions are easing. Americans are starting to return to normal activities, like getting a haircut, hitting the beach, and buying a house.
In the case of real estate, the suppressed market will erupt this summer and fall.
Options 101: It's never been easier to learn how to trade options, especially with our free guide from top trading expert Tom Gentile. Click here to get it.
All the people who were ready to sell this spring but couldn't due to the pandemic will start bringing their homes to market. And record low mortgage interest rates have buyers out in droves. New mortgage applications were only down 1.5% year over year in May, a sign buyers are lining up, just waiting for inventory.
That's great news for the stock we're targeting for today's best options trade. This company is instrumental in the home buying process, and as the real estate market heats up, so will its share price. Using a commission-free and easy-to-use platform like Robinhood, taking advantage of the coming boom is fairly straightforward.
And by using options, we can kick up the profit potential. Our experts have pinpointed exactly where this stock's price is heading and the best options to buy to make 300% profit…
The Best Options Trade on Robinhood Today