Robinhood has been in the news crosshairs over the last few weeks. Its commission-free trading and easy access to options trading has made it the go-to home of new traders. And some pundits are now complaining that these traders are distorting the market.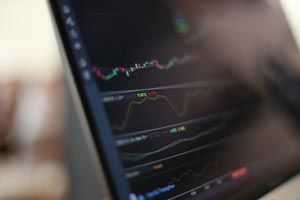 We believe that's nothing more than sour grapes from Wall Street, who missed the supercharged rally since stocks bottomed in March.
But we also don't want Robinhood traders to miss out on serious gains or take on too much risk, either. In fact, we're here to help you take your trading to the next level.
Maybe you've read about how much money options traders can make but you just didn't know how to do it. Or if you've tried your hand at it, maybe you haven't had much luck yet. The good news is that all you need is a mentor, and that's what we here at Money Morning can do for you.
What you need first is a solid foundation in what options are and how they work. Don't worry, you don't need to learn the same rocket science stuff that the professionals use. You don't have to compete with them, either.
All you really need to do is take small bites out of the market. And do it over and over again.
By now, you are probably familiar with calls and puts and how they work. But there's more to making successful options trades than predicting which direction the stock will move. That's a big part of it, to be sure, but it's easy to get caught chasing gains. Just ask any trader who had a bullish position on when the Dow plunged 7% in one day the week before last.
Options 101: It's never been easier to learn how to trade options, especially with our free guide from top trading expert Tom Gentile. Click here to get it.
What you need are some guiding principles, some rules to keep you disciplined and on the path to profits.
And that's exactly what we've got for you today.
These are the seven rules you can start following right now to instantly improve your trading and protect against the risk of a volatile market.
Check them out…
The 7 Rules to Follow for Successful Options Trading