If you've tried your hand at options trading and it didn't work out, I bet it went something like this: You picked the stock, bought an option, and even though the stock went in your direction, you didn't make much money.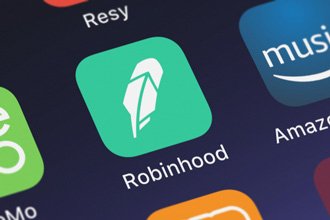 While options trading offers incredible upside, it can be a bit more complicated than getting the stock direction right. But you don't have to worry anymore. Finding options trades that will make you money is our job here at Money Morning, and we have a team of some of the best options trading experts in the world here to help.
And to help you get going in the right direction, we're bring you one of their hand-picked trades. It's simple enough to execute on free platforms like Robinhood and WeBull with all the profitable punch you need. In fact, you could be looking at 80% gains by July.
You see, options trading is not the same as picking a stock. There are a lot of factors that go into an option price. You may very well pick a great stock, but if you buy the wrong option, you won't make any money.
If you are wondering how you can pick out the right option from the dozens available on any one stock, Money Morning Millionaire Trader Andrew Keene, our trading expert, has you covered.
He has proprietary trading scanners to pinpoint the best options to buy, and he wants you to know about one of them right now.
How to Double Your Money with Options: Even if you've never traded before or only have a few hundred dollars to start with, you can get on the path to millions with Tom Gentile's Options 101. Get it now for free.
It's a play on the coming boom in housing. While the pandemic put the brakes on it, the housing industry is already starting its unexpected comeback. And why is "unexpected" important? Because a lot of people will be looking elsewhere for opportunities, and that leaves bargains for us.
Americans are still ready and willing to buy a new home. There is plenty of pent-up demand to get out there to look around, whether in person or virtually.
Over the past few weeks alone, home purchases have been skyrocketing. And we're seeing 13% more than at this same time last year. Housing starts jumped 4.3% in May, building permits soared 14.4%, and mortgage applications were 21% higher in mid-June than they were last year at this time.
That is a bucketload of "unexpected" good news that could send one housing stock soaring.
And we're cashing in by using the best options trade on Robinhood today...
The Best Options to Buy on Robinhood
[mmpazkzone name="in-story" network="9794" site="307044" id="137008" type="4"]
All of that housing activity isn't just helping out sellers; it's helping out suppliers, retailers, and real estate services, too. Using the word "booming" is not an exaggeration.
One of Andrew's screens turned up home construction stock Lennar Corp. (NYSE: LEN), a leader in single-family homes. The stock is already up 15% this year, but its story is just getting started.
Since late May, it has been moving sideways in a range, but money continues to pour in. We know this because volume changing hands on days when the price goes up is much greater than volume of days when the price goes down. That tells us that the bulls are more aggressive and demand for shares is building, despite the sideways action.
You could buy the stock for about $60.18, where it closed Friday, and hope that its price makes it back to the February highs near $70. It would be a nice gain of 16.3% and a little pocket change for your wallet.
But as you know, we like to juice things up a bit with an options trade, where we get a whole lot more bang for our bucks. Remember, options can help limit your risk, but they aren't without risk. Make sure not to risk more than you're willing to lose, and make sure you understand your trade. That won't be a problem here, because this one is very simple.
Andrew likes the LEN Nov. 20, 2020 $65 calls, especially if you can get them for less than $8.50. Considering Friday's closing price of $6.45, that should be no problem.
If Lennar stock breaks out from its May-June range, it would be no surprise to see it reach $70 in just a few short weeks. The option price could soar 80% or more.
He Made Millions Trading for an Hour Before Breakfast
Andrew Keene was living with his parents. Two years later, he had $5 million to play with - all because of this one strategy. The crazy thing is you can do it in less than 90 minutes a week.
To see how easy your life could be, click here.