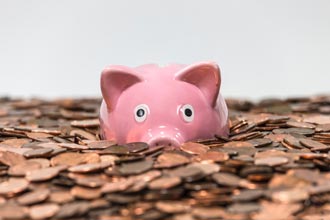 2020 was a lot of things. It was the year of the pandemic. It brought us one of the more hotly contested elections in some time. And it was the year of a massive stock market crash, with the major indexes dropping by 35% or more.
But 2020 was also the year of the quickest market recovery in history – with prices rushing back to new all-time highs in a matter of months.
2020 was a fantastic year to invest and trade in low-priced penny stocks. New traders flocked to the market during the early stages of the lockdown. And many of them have stayed even after the world began to reopen.
Intelligent speculation in penny stocks has made a lot of money for a lot of people in the past year. With the vaccine finally arriving, we could see a full reopening of the economy that drives the markets higher.
This would create even more massive opportunities for low-priced stock investors.
Here are the three best penny stocks to buy with 300% upside…
The Best Dividend Penny Stock to Buy
ARC Document Solutions Inc. (NYSE: ARC) is a fantastic example of the type of intelligent speculation we are talking about as 2021 begins.
Arc is in the printing business, but it has been transforming itself into a digital company. The company helps businesses convert their paper documents into digital documents that can be shared and used across the business's platform and network.
While ARC still sells printing and imaging equipment to business customers, it can now also help those customers store all their documents in the cloud.
Arc has found a silver lining in the pandemic. The spread of COVID-19 has created an enormous demand for signs about the need for social distancing. Stores have put little printed circles on the floors to help customers stay six feet apart.
Arc has sold a lot of signs to its customers during this pandemic.
WARNING: It's one of the most traded stocks on the market every day – make sure it's nowhere near your portfolio. WATCH NOW.
Arc has also been selling Cube Mates Mobile Desk Screens to schools in 2020.
The business strategy is working. Arc's bottom line is improving to the point that it will be start paying a dividend and buy back stock in 2021. That's pretty incredible for a stock that only trades for $1.75 with a $76.3 million market cap.
Arc had halted returning capital to shareholders back in March, but conditions have improved to the point management is comfortable restarting both programs.
If it continues to perform as it did in the recent quarter, this stock could easily rally by 300% or more in 2021.
The Best Penny Stock to Buy on a Rebound
Tile Shop Holdings Inc. (OTCMKTS: TTSH) had one of the wilder rides of the past few years.
This company voluntarily delisted its shares from the Nasdaq back in late 2019, and the stock fell from over $20 to less than $5 a share quickly.
The flooring company was struggling with slower sales and has suspended its dividend and buyback program before delisting as well.
When the pandemic hit, Tile Shop took aggressive steps to protect the business. The company began focusing on cost controls and cash management… and it has paid off in a big way.
TTSH used cash flows to pay down its debt from over $60 million to just $7 million today. Tile Shops has almost $9 million in cash, so right now, it has no debt at all.
Tile Shops has attracted the attention of two activists, B. Riley Capital Management and 272 Capital, which are pushing management to relist the shares on a major exchange. When that happens, this stock should explode higher.
With the housing market continuing to be strong, additional headwinds can take this stock back up toward the 2019 highs.
That would be a massive gain from the current prices of the stock.
The Best Penny Stock to Buy Now