Investors should know that they can use options to profit from nearly any trend in the market.
Stocks near record highs as the upward trend continues, but there's plenty of risk ahead with turmoil in Washington and dire news on the pandemic front. Investors are right to question how sustainable this latest rally is, but selling your stocks and hiding in cash could mean losing out on more gains.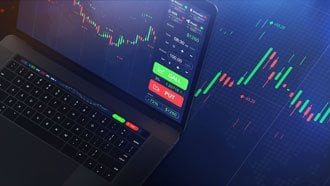 That's why we like options so much. You can protect from the downside while maximizing your upside potential.
You can buy a put option for a small amount of money, and it will increase in value if the market goes against you. And if it doesn't, you still own the stock and can grab additional profits, all for the price of insurance.
At the same time, you can also ride the rally higher using call options. We'll show you how to target a sector that's just starting to heat up, giving you bigger potential than chasing some of the overbought stocks higher.