By MONEY MORNING STAFF REPORTS, Money Morning • 
---
Editor's note: Professional trading expert Tom Gentile has used an arsenal of unique patterns that can be highly lucrative in the market to bring in paydays since he was a teenager. Some of these strategies are so unique and confidential that a patent for them has been filed with the U.S. Patent and Trademark Office. But now, he's sharing his strategies and wants to help other hardworking Americans bring in extra cash every single month. You have the opportunity to schedule a series of "5-minute payday" opportunities each month using his Money Calendar. You don't need a lot of time or any prior experience to see how you can bring in easy extra cash every month.
---
Dear Red Alert Reader,
Last Friday's jobs report has brought out a lot of optimism among investors. If this incredible amount of job creation continues all summer long, we will have added close to 10 million jobs back to the economy by fall.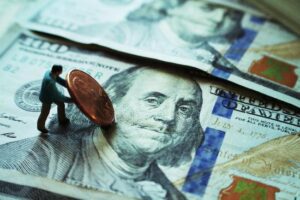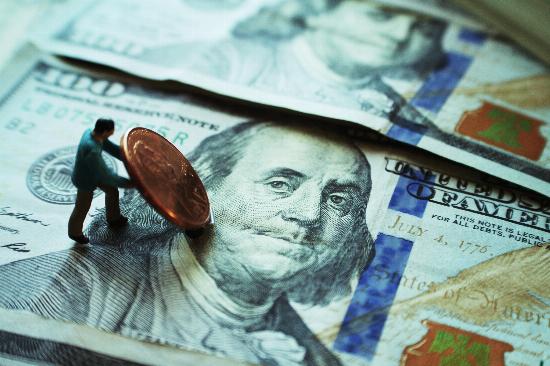 This is great news for our best penny stocks to buy now.
There are plenty of positive trends boosting penny stocks today. The greatest of these is the grand reopening of the economy as vaccines are distributed.
We've seen penny stocks double and triple when the economy wasn't locked down. For example, Biocept Inc. (NASDAQ: BIOC) popped 150% back in 2019 with the launch of a new healthcare product.
Now, think of today's top penny stocks as having the same potential, but with pent-up demand added and gains to make up for last year's losses.
This should be good news for the stock market and great news for the buyers of some of the more exciting low-priced stock opportunities.
A Winning "Popcorn" Penny Stock
Ballantyne Strong Inc.'s (NYSE: BTN) primary business is movie screens and audiovisual screens for schools, theme parks, and sports stadiums. Its core business was hit hard by COVID-19, especially the movie screen segment. Its production facility in Canada and was shut down for a period of time in 2020.
Many of its customers were also shut down by the pandemic. Really, it is hard to justify buying a new screen when it is against the law to let anybody into your theater or theme park to watch anything on the screen.
Sorry; this signup opportunity has ended.
Although business picked up some in late 2020, movie theaters and theme parks are not back at full capacity.
That should change by the end of 2021.
There are other moving parts to Ballentine Strong that do not appear at first glance.
CEO Mark Roberson has been putting much of Ballantyne's cash flow into some of the companies owned by Ballantyne's largest investor, Fundamental Global Partners. These include Firefly, a company that works with taxi companies and rideshare drivers to put advertising displays atop their vehicles.
It also includes GreenFirst Forest Products, a lumber mill that should benefit enormously from strong lumber demand as the economy reopens.
Additionally, you have FG Financial, diversified insurance, reinsurance, and investment management.
Ballantyne also owns and operates Digital Ignition, a technology incubator and co-working facility in the Atlanta area. It opened the technology center not just to collect revenue from the startups using the facility - Digital Innovation also gives Ballantyne a chance to get to know potentially fast-growing start-ups and invest in the very early stages.
After 10 years and millions of dollars of research costs, this new "5-minute payday" strategy brings new traders a shot at easy cash week after week. Learn more now.
The reopening of movie theatres and theme parks will be a huge plus for this company in 2021.
Longer-term successful venture and startup investing could drive the price of the stock dramatically higher.
The Greenest Golf Penny Stock to Buy
Drive Shack Inc. (NYSE: DS) is another company that should see an enormous boost in revenue as the reopening continues.
Drive Shack operates 60 golf properties around the United States. It has been focusing on its Drive Shack driving ranges, and the new mini golf-focused Puttery brand. These are destination properties that combine golf-related activities with food and drinks.
Both focus on an adult crowd that will hit some golf balls, try a few putts, and stick around for cocktails and dinner.
Drive Shack has been selling some of this traditional golf course to focus on the more entertainment-themed golf facilities' higher growth potential. Management is particularly excited about the potential for Puttery, which is basically a sports bar with a mini-golf course attached.
Rory McIlroy, one of the top professional golfers in the world, will be partnering with Drive Shack to promote the Puttery brand.
People have been stuck at home for a long time now. As more of us get vaccinated and head out, Drive Shack will do a booming business.
Now, people need this next company more than any other to reopen. Here's the penny stock most likely to double your money.
Best Penny Stock to Buy on Reopening
More than a "reopening" stock, XpresSpa Group Inc. (NASDAQ: XSPA) may well be the ultimate recovery stock. XpresSpa operates spas in airports all over the world. It did a great business offering nail treatments and massages to customers waiting to catch a plane.
Once COVID-19 hit, the spas were closed as air travel declined dramatically.
XpresSpa did the only thing that made sense. It converted its locations into COVID-19 testing centers. It offers several types of COVID-19 tests, including the brain-scraping polymerase chain reaction (PCR) test, a blood antibody test, a rapid antigen test, and a rapid PCR test.
Recently it began using the locations to test travelers for other communicable diseases, including influenza, mononucleosis, and group A streptococcus. It also began offering flu shots.
While it is impossible to tell when the company will be able to reopen the spas, for now, the testing business is producing more cash flow than the spas did, according to CEO Doug Saltzman.
The accounting can be complicated because it takes longer for the payment for tests to be processed by either insurance companies or government agencies. Fortunately, XpresSpa has more than enough cash on hand to deal with the uneven cash flows.
XpresSpa is also opening a new brand of health and wellness centers in airport locations. These centers will offer pre-travel health and wellness planning, on-site medical services such as metabolic panel testing, anxiety care, convenient travel care, virtual chat care, and video care.
It will continue to offer COVID-19 testing at these locations.
COVID-19 testing for passengers and airport employees is not going to end anytime soon. The Netherlands has just instituted a four-hour rapid test requirement before boarding a flight into the country.
Vaccine rollout in Europe and emerging markets has not gone well so far, so more countries adopting stricter testing protocols would not be a surprise.
This could be a moon shot stock. If the health and wellness centers are a hit with travelers and the spa business is eventually reopened, this could be a 10-bagger or more.
The Digital Gold Rush of the 21st Century
Our resident Silicon Valley insider is recommending three under-the-radar digital coins as today's BEST crypto buys.
They're much smaller and more affordable than Bitcoin, with up to 10X the growth potential as Dogecoin in the coming years.
One is trading for just $5, and predictions suggest that by 2026, the price could sit at $24.42 - a 328.12% profit.
To learn about all three - and discover how even a small stake could transform into a small fortune in 2021 - click here.