Dear Fellow Expat,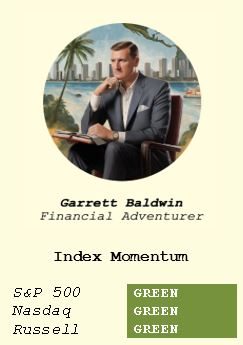 I hope you are enjoying your Labor Day holiday.
Today, I'll take a break from financial analysis.
Many have asked about the flag of the Florida Republic. No such declaration has emerged – but our inception is still unofficial. We'll get there.
One should be a fan of placing animals on the flag. That is, until you dig into what other states have done with it.
California has a Grizzly Bear – a symbol of how its government regularly mauls its taxpayers and expects them to play dead while the bear flips them over and shakes them for loose change.
Iowa has the Bald Eagle – a reminder that wind power generates about 62% of Iowa's electricity. So, I assume they're just eulogizing the bird that's regularly killed by wind turbines.
Michigan has the Elk, Moose, and Bald Eagle – because if we know one thing about anyone I've ever met from Michigan, they cannot make up their minds. I assume that the Elk is a reminder of how dumb their leadership is, the moose is a reminder of how cold it is, and the Bald Eagle is a reminder of how unfree everyone will be in the future.
Oregon has the eagle and the beaver because those are the only two things that will be left in the state after Antifa is through with it.
North Dakota has the Bald Eagle because they're not original.
And Wyoming has the Bison – because you are what you eat.
Now, Florida's current flag has the Cross of the Burgundy– an homage to most Spanish territories. It also features a Native American Seminole woman spreading hibiscus flowers, a steamboat sailing near a palm tree, a sun behind a distant mountain, and a body of water with a shoreline.
Just a reminder – Florida has no mountains. It's time for an upgrade.
The Florida Republic will go in the direction of putting a living being on cloth. To be our best, we must celebrate our best…
There are Options.
Sure, we have no shortage of animals we can put in engaging positions.
Alligators drinking cocktails, panthers sipping orange juice while reading Barron's. A pelican passed out in a pile of Long Drink cans.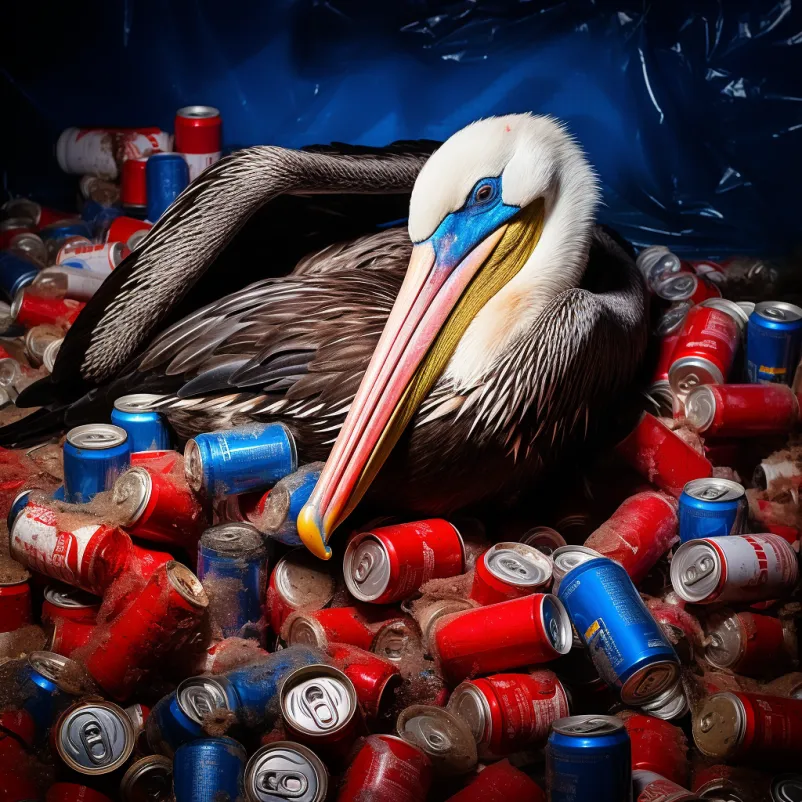 The sky's the limit.
But… what about keeping a person on a flag? Missouri, for example, has a blacksmith and a farmer on their flag. South Dakota has a farmer and a miner. Both flags present their best industries and workers.
The Florida Republic is big on bravery, heroism, sports, and speed.
So, if a new person emerged on the flag itself, only one candidate exists that defines all four. He's one of the greatest two-sport athletes of all time, a product of North Fort Myers High School and Florida State University, and one of the greatest showmen ever.
That's Deion Sanders, an NFL Hall of Famer and Super Bowl Champion.
Why Deion? Aside from his impressive Florida resume, follow the news.
Sanders now coaches Division I football at the University of Colorado.
He had coached at Jackson State last year before taking the job at one of America's worst football programs. Colorado won one game last year.
After overhauling the Colorado Buffaloes' roster, cutting all but ten scholarship players from last season's team, recruiting dozens of new transfer players, and running one of the most physically intense offseason programs recently, Sanders put the NCAA on notice.
"WE coming," he said repeatedly. Everyone doubted him. Last week, countless articles stated that what Sanders was doing wouldn't work. They said that 'reality would sink in.' His team entered their first game over the weekend as a 20-point underdog.
The story reads like a new form of Moneyball for college football.
Sanders put his son as starting quarterback, brought over an Iron Man (plays defense and offense) superstar from Jackson State, and got one of the top running back recruits to de-commit from Notre Dame.
"WE coming!" he said every step of the way.
On Saturday, Sanders' team opened the season by beating the runner-up in last year's National Championship (Texas Christian University). His son set a single-game record for passing yards in a Colorado Uniform.
Sanders' post-game conference is one for the ages. He repeatedly asked anyone who previously doubted in the media pool, "Do you believe now?"
It was a masterclass.
Sanders has the type of bravado that embodies the Florida Republic.
Free-thinking… freewheeling… unapologetic… authentic… and prepared.
"I'm 'bout to get comfortable in a minute," he said post-game.
Damn right. He's leaning in ever further than he did before… which is precisely how you build something great.
The Florida Republic will be doing something completely different than anyone else in the financial research world. You likely know this already, but when Republic Research launches, it will be a new experience that transcends what most people have grown accustomed to.
It makes people uncomfortable to discuss the idea that we can succeed by abandoning 150 years of academic and economic theory. Good.
It seems odd that you can build successful portfolios with obscure metrics and time the market by understanding liquidity and momentum.
It's fun and refreshing to see firsthand that anomalies in sports (like two-sport athletes and two-way athletes in football) and markets (momentum, value, insider buying) exist, and they can be exploited.
We aim to get Sanders back to Florida, where he could coach for any of our teams – assuming Florida State… or be a Master of Ceremonies.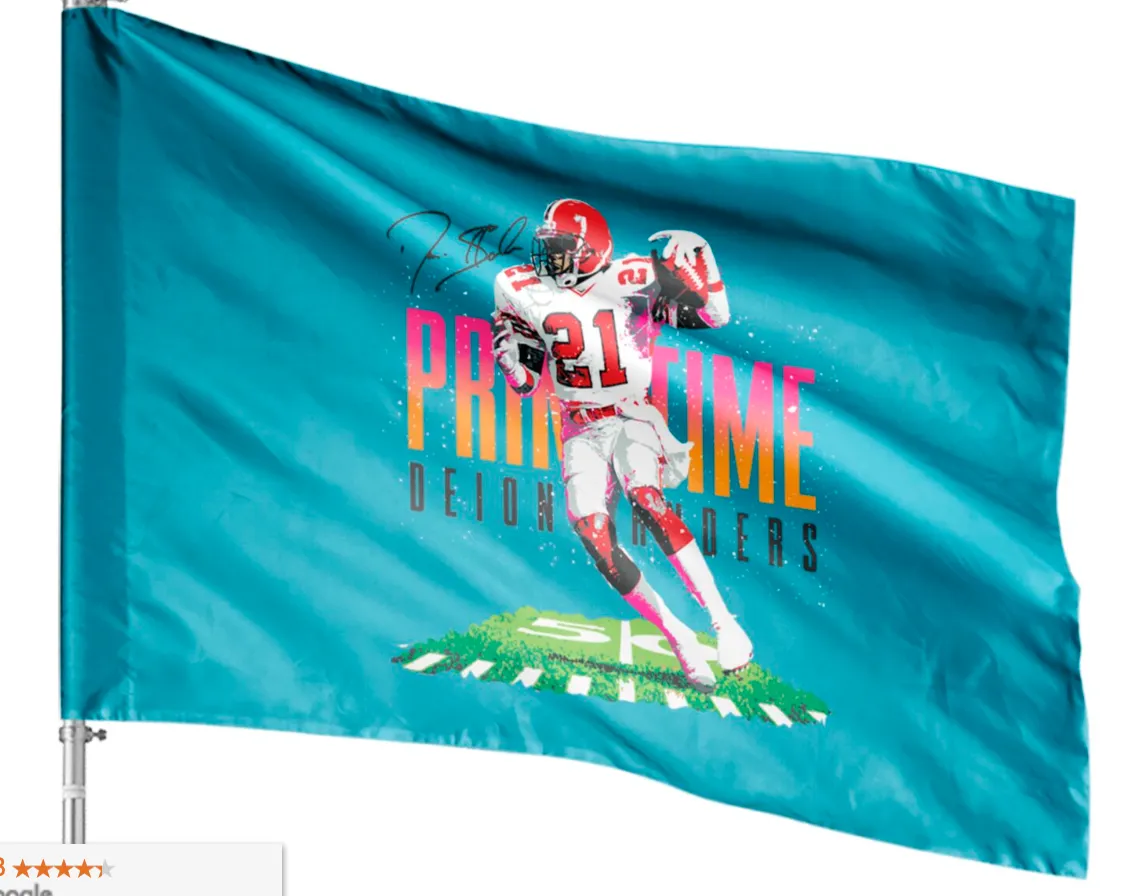 Therefore, we propose that Sanders grace our flag alongside references to other things for which we share great pride: Oranges, Long Drink, The Miami Open, Publix Subs, Alligators in Tuxedos, Thunder Mountain, Ybor City Cigars, Buffett's Music, and the Gasparilla Pirate Festival.
More to come.
This week, I'll follow up on our nuclear submarine story, discuss why living humans aren't on money… discuss the technical breakout levels for the market (things look surprisingly bullish)… and walk you through my favorite oil name right now.
Stay positive,
Garrett Baldwin
Secretary of Finance
Here Are 10 "One-Click" Ways to Earn 10% or Better on Your Money Every Quarter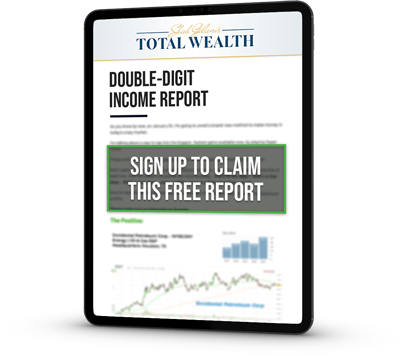 Appreciation is great, but it's possible to get even more out of the shares you own. A lot more: you can easily beat inflation and collect regular income to spare. There are no complicated trades to put on, no high-level options clearances necessary. In fact, you can do this with a couple of mouse clicks – passive income redefined. Click here for the report…