Dear Fellow Expat: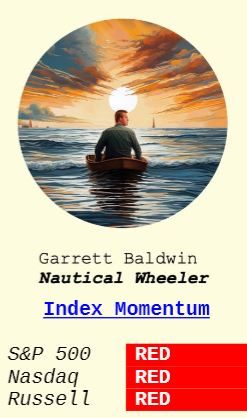 Let's pick up where we left off last Friday.
Russia is working overtime to pump crude oil and natural out of ports in the Arctic Circle.
It's a workaround as Western sanctions crank down on Russia and its energy firms and politicians in Moscow.
Think of it as Prohibition…
But to get around an alcohol ban, a bar has converted its upstairs into a bakery – but still sells booze through hoses in the basement to another building – where it's sold out the back allies to willing drunkards.
China will take all the Russian oil it can get.
India too.
As I explained last weekend, Russia is drastically increasing Arctic-borne shipments across the Northern passage to China. But they're also getting more ambitious. News emerged last week that Russia sent a tanker around the Norwegian Sea and the coast of Ireland to Brazil. (They're also selling natural gas 50% off)
To expedite those shipments, Russia has increased its fleet of nuclear-powered icebreakers to boost these Arctic shipments.
China is following suit, building its own nuclear icebreakers.
How has the U.S. responded? Recently, our Navy punted the responsibility for icebreaking to the Alaskan Coast Guard, which has one operational mega icebreaker built in the mid-1970s.
But not all hope is lost.
Congressional Buying on Icebreaking Companies?
The Coast Guard has begged Congress for money to develop new icebreakers. They were so desperate they asked for money to buy a private commercial one for use while Congress funded new ones.
The Navy had also requested money, with hopes for up to nine icebreakers by the end of this decade.
But everything in our investigation gets weird in a hurry…
It turns out… Money had already been allocatedto address this issue a few years ago. The work has just not been completed.
(Golly… could this be the government error I discussed yesterday as a perpetual security threat?)
In 2019, Congress authorized up to $1.9 billion for a new icebreaker fleet for the Coast Guard.
Little-known private ship maker VT Halter stunned the military community when it privateered away this big contract from other major players in the shipbuilding space.
Simply put… they underbid everyone else in the business.
Then, Bollinger Shipyards bought VT Halter.
The $1.9 billion bid was well below what the Navy had expected to pay. Reports show that the Navy had expected to spend at least $1 billion per ship. For what might have been the first time, the government decided to cut costs and go with the "too good to be true price."
In fact, the bid was so low that more established players in the space likely didn't even bid against them. Meanwhile, VT Halter (nor Bollinger) had ever built a ship for the U.S. government.
That bid selection is now coming home to roost.
Bollinger's first icebreaker isn't set to arrive until 2028. That's FOUR years behind what the contract said… Even worse…
The Coast Guard had expected to have ALL three ships by 2027.
Whoops. Bollinger is behind the ball. They've seen numerous delays. The Congressional Research Service said this year that the delays are due to COVID-19, design challenges, and "the shipbuilder's inexperience with large government acquisitions."
This begs the question: Why were they chosen in the first place?
The bigger question?
Will the Pentagon decide they can't wait, given the ramp-up in Russian and Chinese presence in the Arctic Circle?
ONLY two other companies in the space could achieve rapid development of icebreakers that may have received that 2019 contract: Huntington Ingalls (HII) and General Dynamics (GD).
So, which one would get the contract?
That's a tough guess.
But we are paying close attention to recent lobbying dollars among companies and insider buying among Congress.
Lawmakers have been buying up GD stock in 2023.
Republican Congressman Michael Patrick Guest, who sits on the Appropriations and Homeland Security committees, bought up to $15,000 in GD stock on Aug. 7. It's not huge, but it's telling.
Few congressional members have bought HII stock in years. The last purchase (disclosed) came in 2018.
However, Huntington Ingalls lobbying disclosures show millions of dollars spent on issues related to: "Advanced Nuclear Power Systems, Unmanned Underwater Vehicles (UUV), Long Range Unmanned Surface Vessel (LRUSV), and ship procurement."
The roof of the world has become a dangerous place. And the U.S. must catch up with its adversaries for control of the Arctic.
Keep a close eye on this story.
But try to do so from as far away as possible.
I recommend a Tiki bar in the north end of the historical Spanish Caribbean…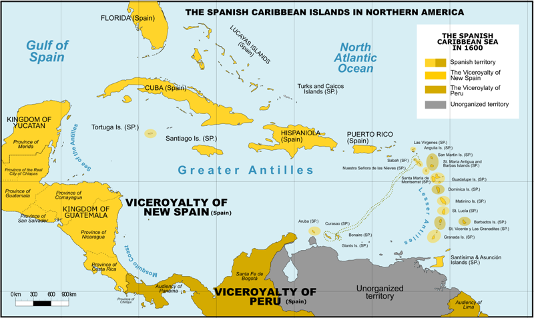 Now, let's get to the events this week…
And put them into Republic Speak…
Monday, September 11, 2023
Event: Bowlero (BOWL) reports earnings.
Republic Speak: Sure… there's a big healthcare conference and one of the biggest Decentralized finance events of the year kicking off on Monday. But I'm curious… Bowlero (BOWL) is a public company that owns and operates 10-pin bowling alleys.
What could earnings be for a bowling alley in this economy?
And what is the 2024 outlook for bowling?
Bowlero new CFO Bobby Lavan could steal headlines by doing nothing but quoting the film The Big Lebowski during the conference call and during the question and answer session.
Should Bowlero fail to make a quarterly profit…
Lavan should say, "Second quarter earnings per share? Mark it zero."
Bowlero's P/E ratio? Mark it zero.
Tangible book value? Mark it zero!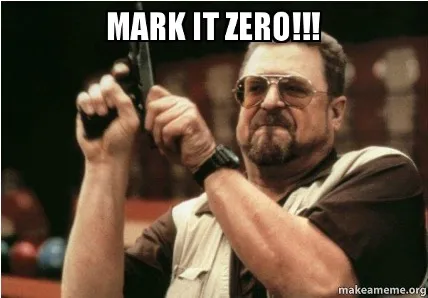 Mark it $@@%!!#% zero!!!
It'd also be great during the quarterly conference call if analysts asked the CEO and CFO a question everyone wants answered.
Does management believe Kingpin or The Big Lebowski is the better bowling movie?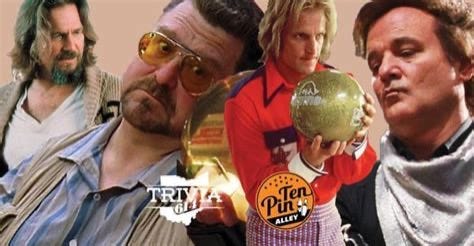 Discuss.
Despite all the jokes, BOWL stock trades at roughly $10.25 per share. The average Wall Street price target is now $18.40. I'd like to see some improved capital discipline and profitability.
But it's an interesting one to watch.
Next frame.
Tuesday, September 12, 2023
Event: Apple will have its Wonderlust product launch. The largest U.S. company by market cap will likely reveal new iPhones during the event.
Republic Speak: Oh boy! The new iPhones are here. The new iPhones are here. We can't wait to see the latest gadgets Americans will rent for the next 16 months?!?!
I'll put the over-under on the "artificial intelligence features" they'll tout on the new phone at "12."
For all the cash flow they generate – golly, cell phone companies are terrible investments.
Verizon (VZ) stock is off 16% this year, AT&T (T) is off 23%, and T-Mobile (TMUS)is flat. And now, they have a new gadget to allow them to engage in more market and price wars.
The only person making money off cell phones is Ryan Reynolds.
Avoid this stupid sector.
Wednesday, September 13, 2023
Events: Two things stand out on Wednesday: The Senate AI Insight Forum and the August Consumer Price Index (CPI)
Republic Speak: The last time we had a serious event educating U.S. Senators on technology, former Alaskan Senator Ted Stevens described the internet and email as a "series of tubes."
So, imagine my horror when Silicon Valley executives (cough: DONORS) arrive to explain the future of Artificial Intelligence to our aging body. It'd be better if we just asked ChatGPT to explain itself to Congress – and what it does, and then have a golden retriever deliver printed copies of that testimony.
Don't expect anything logical or sane to come out of this event.
Meanwhile, the Consumer Price Index emerges. We'll get a clean reading on August inflation – and markets will overreact on whether the Fed will raise rates again or pass this month.
For some reason, economist Paul Krugman is on Twitter bragging that inflation is decreasing. No, it isn't. It was up month-over-month in July and is still up 3% since last year.
I swear this guy is trying to get a job in Washington… but even they realize he'd be a horrible member of their teams.
Thursday, September 14, 2023
Event: Arm Holdings launches its IPO. Expect the market to go outright insane over this one, as current expectations set the valuation north of $50 billion.
Republic Speak: This is the biggest IPO of the year and will be very active. Expect that other AI companies will also get a boost from the stock's interest. The British semiconductor company was taken over in 2016 by Softbank. It was supposed to be taken over by NVIDIA in 2000, but the deal collapsed in 2022.
This IPO is comically SIX TIMES oversubscribed. It's incredible to watch, as there is no shortage of funds with tons of money on the sideline, and we desperately need to deploy it.
If you have an AI company… or even an idea for an AI company… or even a series of napkins with the words "AI" written on the back of them, I highly encourage you to find out who is trying to get in on this ARM IPO and sell to any number of funds that desperately need to deploy capital by the end of the year – or else they'll have to release it all back to their investors.
Meanwhile, prepare for a two-horse race for AI investor love.
Friday, September 15, 2023
Event: Quad Witching (the simultaneous expiration of stock index futures, stock index options, stock options, and single stock futures derivatives contracts). This happens four times a year.
Republic Speak: This will be an interesting week. A lot is going on, personally and professionally…
So, to top it all off, Quad Witching is quite an event.
This is typically a wild day from an intraday perspective.
I highly recommend that people learn about midday reversion trades, given that this is a date with many options' activity and price action. I'll explain more as the week progresses.
Stay positive,
Garrett Baldwin
Secretary of Finance
Here Are 10 "One-Click" Ways to Earn 10% or Better on Your Money Every Quarter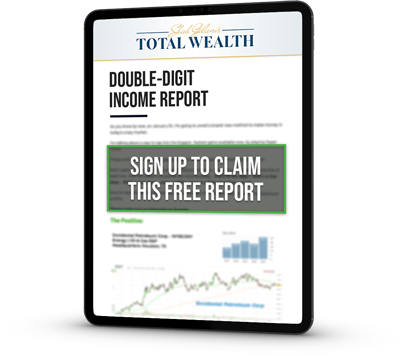 Appreciation is great, but it's possible to get even more out of the shares you own. A lot more: you can easily beat inflation and collect regular income to spare. There are no complicated trades to put on, no high-level options clearances necessary. In fact, you can do this with a couple of mouse clicks – passive income redefined. Click here for the report…