This expert insight from TOM GENTILE  October 4, 2018
---
Editor's note: The only undefeated individual that I know of is sharing his secrets. All 32 of his closed positions are winners. Not some, not most, ALL OF THEM. And as of August 8, 85 of his 87 open positions are up (the vast majority by double and triple digits). The craziest part is he's accomplished this incredible feat without ever using a single option.
---
Dear Reader,
As American as apple pie, baseball is beloved by millions…
Players like Babe Ruth, Hank Aaron, Ted Williams, Ty Cobb, and Barry Bonds adorn history alongside the greatest presidents.
It's truly an American tradition…
But while the sport has entertained us for decades, it can also teach us some surprising lessons about the trading game.
You see, the best players in the game possess qualities like hard work, discipline, and mental toughness – and so do the most successful traders.
But these valuable qualities only tell a small part of the story…
And here's what's missing…
Baseball and Trading Truths
Both the young and the old delight in debating over questions like "What was the best team of all time?" and "Who was the best hitter of all time?" And movies like "Field of Dreams," "Bull Durham," "The Natural," "Major League," and "Moneyball" all illustrate the American love affair with baseball.
But there are many things to be learned from the world's most successful players…
In order to do this, we need to figure out what makes a baseball player successful.
Certainly, one measure of a player's greatness would be the total number of runs he has scored over his career.
So with that said, let's take a look at the stats of the top five Major League Baseball (MLB) run scorers of all time.
It's not surprising to see Barry Bonds, "Hammerin' Hank" Aaron, and Babe "The Sultan of Swat" Ruth on the list of top MLB scorers. They've hit the most home runs in baseball history.
Urgent Briefing: From juvenile delinquent to #1 strategist in America (119 trades, zero realized losses). Once you see how this man makes money, you'll never want to invest the old way again. But I'll let you make that decision.
But… Ricky Henderson has scored the most runs in history at 2,295, followed by Ty Cobb at 2,244 – and their home run counts are well below the counts of Bonds, Aaron, and Ruth.
And that brings me to our first point…
Home Runs Are Not Required to Produce a Lot of Runs (Although They're Helpful)
Career runs scored is only a part of offensive production for a player. Runs batted in (RBI) should also be considered. When you add RBIs to runs to get total run production, you'll see that Hank Aaron, who's hit the second most home runs in history, leads the pack.
But Hank Aaron had the most at-bats among the baseball greats, so of course he had the opportunity to create more runs.
Dividing total runs by the number of at-bats gives us the average runs scored for each at-bat. Babe Ruth, who had the fewest at-bats, has an average runs scored for each at-bat of 0.52. That's over half a run for each at-bat – and that's phenomenal!
Trading: Don't get greedy! Big wins are not required to produce a lot of profits (although they certainly do help). Don't swing for the fences on all your trades. Winning is more important than the size of your winners.
A Measure of Success: Higher Run Production Per At-Bat
Ty Cobb, the second-highest scorer of all time, also had the highest batting average (.366), leading to the most hits (4,189) of all time. His home run count was low at 117, so again, he got his runs without hitting a lot of home runs.
Trading: Maximize average profits per trade. Embrace proper trade management, including loss cutting and profit taking. Back-test and practice systems that produce historical average profits two to three times higher than average losses.
We Can Learn a Lot from Billy Beane
The name may ring a bell. In 2011, the crackpots in Hollywood made a movie about him called "Moneyball," starring Brad Pitt. You've probably seen it…
Almost 20 years ago, a former outfielder named Billy Beane was hired to take over as general manager of the Oakland A's, one of the worst teams in baseball.
He was given an impossible task: to recruit a team of players that could win with a budget one-third the size of every other team in the league.
From there, he hired a statistician from Harvard to help him identify the most underrated, underexposed, and underappreciated players in the league by using something called Sabremetrics.
And you'll never believe the impact this has when applied to the stock market…
Before we move on, you need to check out this briefing right here.
A Higher Batting Average Equals More Runs
Now, let's get to what may be the most important stat: on-base percentage (OBP) – which is the percentage of at-bats in which a player gets on base. This was highlighted in the movie "Moneyball," in which Oakland A's general manager Billy Beane constructs a team of players based on their OBP. Not hits, not home runs – OBP!
Looking at the list above, Babe Ruth had the highest OBP of any of the top five run producers. He was second behind Ted Williams, who had the highest OBP of all time at .482. That said, Ted Williams also only had 7,706 total at-bats, which is less than the other players. His total runs divided by at-bats is second only to Babe Ruth at .475.
Trading: Maximize your trade win percentages. Back-test and practice systems that produce historical win rates of 60% or higher.
The Most Important Thing to Do to Produce Runs Is Get on Base!
Trading: Goal No. 1 – Get a win! Produce as many winning trades as possible. Be okay with MORE smaller-sized winners than triple-digit gains. 
So when we look at these rules, this is the summary we get:
Don't get greedy!
Maximize average profits per trade through systems and back-testing.
Maximize average winning percentage through systems and back-testing.
Win – produce as many winning trades, including smaller ones, as possible.
But the most important lesson we can take from these amazing athletes is PRACTICE!
As traders, it is critical that we create systems that produce more winners than losers (60% wins) with average profits two to three times the size of average losers. Back-test (practice) your systems to be sure they produce this caliber of result.
Finally, like these baseball all-time greats did – have fun!
Tim is one of a kind in this industry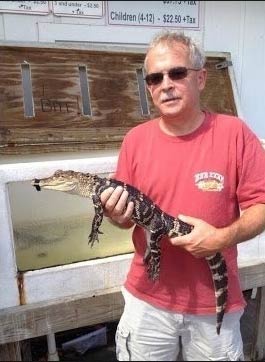 He grew up in abject poverty with three sisters and a single mother. He was a juvenile delinquent who did drugs and got arrested constantly. He worked as struggling dishwasher for years and was barely able to afford clothing and food. In so many words – Tim came from NOTHING. But today, he's the most talented person in our entire industry. And it is my great honor to be able to share his work with you for the first time ever.
---
The post How America's Favorite Past Time Can Hand You Your Next Big Profit appeared first on Power Profit Trades.