This expert insight from KEITH FITZ-GERALD  – July 19, 2018
---
Urgent Update from Michael Robinson: A new game-changing device has been approved by the FCC. The things this device can do will amaze you… The Washington Times says the technology behind this revolutionary innovation, "will change the world on a scale hardly seen in human history." And now that this device is approved by the FCC, the floodgates are set to open – and could reward early investors with astronomical gains. With one tiny company at the center of this massive shift, even a small investment could create staggering wealth for years to come. Click here to learn how to set yourself up to make a fortune, before it's too late.
---
Dear Reader,
I take great pride in being ahead of the markets and keeping your money moving well ahead of Wall Street. Not only are the profits bigger, but the 

jump in performance you enjoy can be life-changing.
Recently, for example, David Seaburg – head of sales and trading at Cowen & Co. – told his audience that Walmart Inc. (NYSE: WMT) is dead money: "Stay away from it," he added.
Yep… and I told you as much three years ago while encouraging you to move your money into other choices like Target Corp. (NYSE: TGT) and Costco Wholesale Corp. (Nasdaq: COST) if you wanted to own "retail." Walmart's attempt to compete with Amazon.com Inc. (Nasdaq: AMZN) would involve spending so much money that management could kill earnings, which Seaburg directly mentioned.
Walmart stock is down 21.32% from the all-time high it set on Jan. 29, which means it's officially in bear market territory.
Fortunately, though, once you're away from the disaster of a retailer that Walmart is, there's still an incredible trade opportunity if you latch on now…
Five, actually, and here's why…
The "Amazon Effect" – If It Was a Snake, It Would Have Bitten You by Now
This – the "Amazon effect" – has been coming for a long time and could be seen a mile away. We talked about this many times over, but here's a quick recap:
In August 2017, Amazon acquired Whole Foods Market and gave grocers a run for their money. Shortly after the announcement of this acquisition in June of that year, The Kroger Co.(NYSE: KR) and WMT shares dropped 26.29% and 3.76% in just two days, respectively. (A few months later, Kroger dropped yet again, and buying puts showed followers 548% gains on a single option. Click here to learn more about how you could join in and see those kinds of returns.) John Mackey, CEO of Whole Foods, famously called Amazon's move into grocery their "Waterloo." Not.
In September 2017, Amazon partnered with Olo, an online food ordering company, in order to take on GrubHub Inc.(NYSE: GRUB).
In January 2018, Team Bezos announced a joint venture with JPMorgan Chase & Co.'s (NYSE: JPM) Jamie Dimon and Berkshire Hathaway Inc.'s (NYSE: A) Warren Buffett to create a healthcare company for their workers. The plans are to create more affordable healthcare in a system that's currently broken. Healthcare companies fell shortly afterward, with companies like CVS Health Corp.(NYSE: CVS) and Express Scripts Holding Co. (Nasdaq: ESRX) falling 8.57% and 6.06%, respectively, from Jan. 30 to Feb. 5. The venture is currently making headway now that Bezos, Buffett, and Dimon finally named the health company's CEO this past Monday – surgeon, writer, and public health researcher Atul Gawande.
In March of this year, Amazon was apparently in talks with big banks like JPMorgan Chase and Citigroup Inc.(NYSE: C) to develop its own checking account — like system for users ordering items on its website.
Most recently, at the end of the past month, Amazon struck a deal to acquire PillPack – an online pharmacy that packages, organizes, and delivers drugs. The deal is expected to close during the second half of this year and is also expected to shake up the entire drugstore industry. The most interesting part is the speculation that Amazon only did this to spite a company that was already in talks to acquire PillPack – Walmart.
---
Tesla's Dream Device Receives FCC Approval (Prepare to Be Amazed…)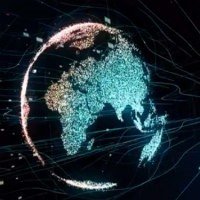 The FCC delivered earth-shattering news… and with a stroke of its pen, effectively ignited the most incredible ground-floor profit opportunity you'll ever witness. Right now, one tiny company's device is the only one of its kind to have received this coveted status, planting it dead-center in a total global energy overhaul – and what could soon be a TRILLION-dollar industry. To see exactly how to claim a spot on the ground floor, go here now.
---
So, now what?
E-commerce isn't going away, and it will not be put back in the bottle to "play nice" like many investors believe. The situation is very much "Amazon versus everybody else," which is why you want to make sure your money is on the right side of the proverbial equation.
First, align your money with Amazon. The company will dominate every industry it touches, even if it takes a while to gain the momentum it needs.
Second, buy shares in Alibaba Group Holding Ltd. (NYSE: BABA). The company is an online marketplace, a search engine, and a bank, all wrapped up in one package. Alibaba is to China, and the rest of the world, what Amazon is the United States… and then some.
Alibaba boasts 80% of China's online shopping. That's a really big deal because China represents the world's largest e-commerce market, with 2017 retail web sales of approximately $1.15 trillion. That's more than double U.S. e-commerce figures that were $455 billion in 2017.
From fiscal 2015 to fiscal 2018, revenue (in local currency) grew 228.4%, from ¥76.2 billion (roughly US$11.5 billion) in 2015 to ¥250.27 billion (roughly US$37.6 billion) in 2018.
You can invest directly in the company here in the United States by picking up BABA shares for $190.90, which is the price as I write.
Mark My Words: The impact of this will be beyond anything you've ever witnessed. You owe it to yourself to learn more now.
If you want to play along for what could be even bigger, faster gains, consider buying LEAP (long-term equity anticipation security) options on the stock. That would allow you to hold more of the stock for less money. Currently, the longest dated options (in the money) are BABA Jan. 17, 2020 $190 Call (BABA201217C00190000), priced at $35.50, as I type.
And, third, buy shares in Shopify Inc. (NYSE: SHOP). Based in Ottawa, Canada, the company provides a cloud-based, multi-channel commerce platform for small- and medium-sized businesses in Canada, the United States, the United Kingdom, Australia, and other parts of the world.
The company's platform allows businesses to set up online stores to sell merchandise, organize products and inventory, build custom online storefronts, accept credit card payments, and manage orders (tracking and customer response).
The whole process of setting up a store is very easy and can be done right from a laptop at your dining room table or from your favorite recliner.
In 2017, the company announced that it powers over 500,000 businesses in 175 countries – helping to service everyone from entrepreneurs to students who have crippling loan debt or are paying for their school currently.
From 2014 to 2017, the company's revenue soared 541%, from $105 million in 2014 to $673.3 million in 2017.
The play here is twofold… Shopify stands on its own merits but could very well be Amazon's next acquisition.
Just like Alibaba, you can invest directly in Shopify here in the United States by picking up shares of Shopify Inc. for $166.19, their price as I write.
You could also purchase LEAP options on SHOP stock, just like for the BABA play. Currently, the longest dated options (in the money) are SHOP Jan. 17, 2020 $165 Call (SHOP201217C00650000), which have most recently been priced at $36.70.
Obviously, the story will continue.
And I'll be with you at every step.
Did the FCC Just Hand You Your Next Big Payday Opportunity?
With a stroke of its pen, the FCC has granted approval for a breakthrough device that's about to change all of our lives forever.
You see, we're on the brink of a complete global energy overhaul, and right now, one tiny company has the key to it all.
If you want to see how to be poised for the biggest, most life-changing gains, you better strike now.