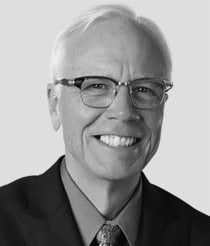 Michael A. Robinson
Stamping out the coronavirus pandemic is the new administration's stated top priority, for obvious reasons.
But there has been an urgent national security cyber-crisis - an attack, to be clear - unfolding, largely under the radar, since at least October 2019.
This is another grave threat the incoming Biden team will have to grapple with quickly.
Federal officials are almost certainly correct in their allegations that a team of foreign hackers - known as "Advanced Persistent Threat 29," or "Cozy Bear" - penetrated as many as 250 corporate and government networks.
The hackers, armed with "top-tier offensive capabilities," aimed to break into the huge, vulnerable "digital supply chain."
Unfortunately, they hit the bull's-eye.
The initial target (that's since become shorthand for the attack itself) was SolarWinds Inc., an Austin, Texas-based software firm. The attack is thought to have affected some 18,000 SolarWinds clients around the United States, from massive private sector firms to 10 entire departments of the U.S. government.
Ironically, the victims include some elite Silicon Valley leaders; we're talking Cisco Systems, Intel Corp., and Nvidia Corp., to name a few. Federal institutions reportedly breached include the National Institutes of Health, the Department of Homeland Security, and the Pentagon, among many others.
Now you can see why I say the global cybersecurity market is essential, set to grow by 151.5% to $281 billion by 2029.
Today, I'm going to name a cybersecurity firm whose specialty is preventing devastating attacks like this with a product that, out of the box, could help the government toughen up America's "soft digital underbelly"...
While also handing you double the profits...