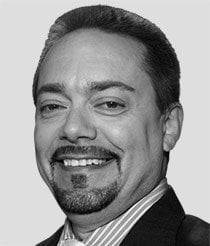 Tom Gentile
We've talked a lot lately about the emotional nature of investors and traders who make every move based on the fear and/or greed they're feeling at that moment.
And we've seen how you can force that emotion out of your trading, so you're free to leverage the fear and greed of others for big money.
Yep – short of leaving it all in a paper bag on the bus, emotional trading is the fastest way to lose your money.
But at the end of the day, we're not robots; we do feel fear sometimes – and greed, too. I sure do, and I'm willing to bet you do, too. Who doesn't?
Well, today, I'm going to show you another tool I use myself to put my mind at ease when I'm about to commit some hard-earned capital to a trade.
It's not quite a crystal ball, but it's close.
Believe me – it's reassuring when you know you've got the bases covered and you're highly likely to be making a smart, profitable money move…