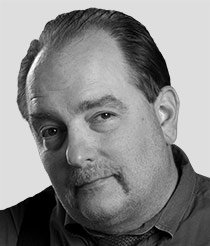 William Patalon III
Just as U.S. stocks hit a new high this week, we had the debut of the cryptocurrency exchange Coinbase.
Coinbase had a reference price of $250, but "shot out of the gate" at about $381 - and briefly traded above $429. After a wild day, it closed its first day at $328.28.
The upshot: You have a company whose market value temporarily exceeded $100 billion on its trading debut... and that was worth just under $86 billion at the market close.
Lotta questions here... both bullish and bearish.
But there's really only one that matters: "Should I buy Coinbase?"
For an answer - and all the "background" intelligence you need to make the decision that's right for you - I turned to the best expert I know... my friend, longtime colleague, and Money Map Press cryptocurrency expert David G. Zeiler.
Over the last several years, Dave has shared a series of Bitcoin and cryptocurrency predictions with my Private Briefing readers, many of which we've been able to share with you, too.
For the folks keeping score, virtually every single one of them has been right on the money.
Most recently, Dave told us that Bitcoin would triple in price by the end of 2021. At the time, that crypto bellwether was trading at $31,400.
Here in the middle of April, it's made a new all-time high of $64,829. So it's already halfway to Dave's target.
So let's refine that "obvious question" - refine it a bit - and pose it to Dave, asking: "Would you buy Coinbase?"
Let's drill into this... and get the whys and wherefores... so you can make the best, most profitable move...