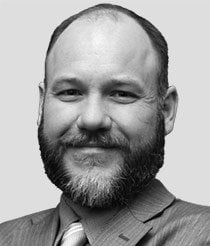 Chris Johnson
Sigh... If I could wave a magic wand and make downside volatility disappear, I would. But I can't, so I won't.
What I can do is show you how to tweak your approach to trading in a market that has, frankly, come unhinged relative to the past 10 years or so.
Now, it's true the market has put around 10% in gains under its belt since the Christmas Eve rout, but I'd be remiss if I recommended we jump into the rally headfirst, with no regard for the risk. It may turn out to be the start of a big run higher... but I just can't trust it.
Downside risk is never far from a trader's mind these days, and I'm no exception.
While the three tips I'm going to share with you won't make volatility go away, what they will do is help you shore up your positions, making sure you pick more winners, cut your losers with confidence, and keep more of your money right where it belongs: squarely in your account.
So let's get started...