"This is one of the coolest recommendations I've ever made - and the long-term upside is truly huge." - Defense & Tech Specialist Michael A. Robinson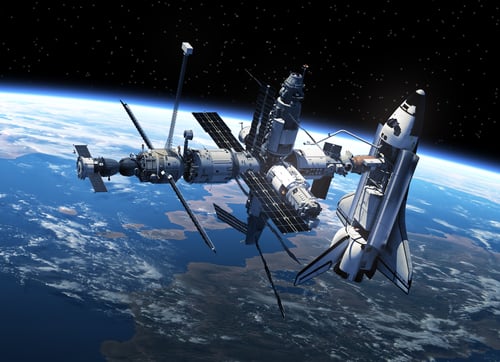 Just about everyone wants to know when Elon Musk's aerospace venture, SpaceX, will issue an IPO.
It's easy to understand why - those who bought into Tesla Motors Inc. (Nasdaq: TSLA) in early 2010 saw their shares rise as much as 1,285%.
But what most investors don't yet realize is this: There's already a fantastic profit opportunity in the commercial space sector. And it is poised to take off from three separate catalysts.
Finding a well-run company with even one catalyst in place can be hard to do. Yet this one is benefiting from three "profit triggers," including:
A recent merger that's propelling the company to new efficiencies and growth - other similar mergers in the defense and aerospace sector delivered share-price gains to investors of 603% and even 682%
A leading edge in the budding commercial space market, projected to be worth $8.4 billion by 2020
A backlog of contracts totaling nearly $12 billion, and top-line growth of between 4% and 5% each year - so business will be booming for a long time to come
This company has built more than 225 space systems, and it has 800 new space-related components delivered or in production.
It's also a leading provider to NASA, the International Space Station, and a joint venture that's owned by Boeing Co. and Lockheed Martin Corp.
Perhaps the best news is that this firm's shares are trading at a big discount to the broader market. And our research shows they could advance 50% in as little as two years.
So quit waiting on SpaceX, and grab these shares now so you don't miss any upside...