The best investments and moves to make to turbocharge your portfolio this year...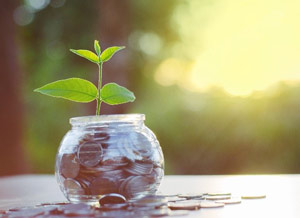 Market volatility has been rampant in the last year, but that doesn't mean you must resign yourself to paltry returns.
Yes, the investing backdrop continues to be challenging. But learn how to invest in a volatile market, and take an active approach to your portfolio, and you'll not only survive whatever the markets throw your way, but even make this your best investing year yet.
In this guide, you'll find all the tools and tactics you need to transform disruption and volatility into profits, including:
The portfolio allocation model that ensures discipline, offers built-in protection, and positions you for maximum upside, giving your portfolio a stunning 326% performance advantage
Essential investing strategies that cut risk to the bone and virtually guarantee you manage your money practically, not emotionally
The secret to identifying the best investments for a whipsaw market - those most able to withstand the kind of market shocks we're likely to see more of this year
The "Unstoppable Trends" that will drive the flow of money this year, as well as the companies that will profit from them
The five best investments to make now to boost your portfolio this year and beyond
Everything you need for learning how to invest in today's uncertain market, all in one place - this is your clear path to bigger returns and your most profitable year to date.