So... still not ready to trade options?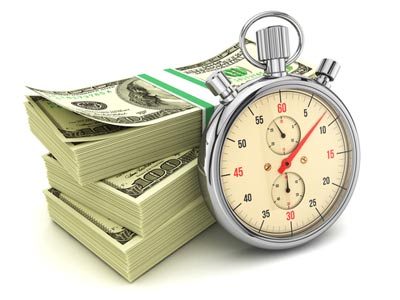 We know traditional stock investing seems like a safer bet. People have been making money that way for decades.

There's nothing wrong with investing in stocks. You will make money. You find the stocks you like, purchase however many shares you can afford, and...

Wait for your profits.

You might collect up to 10% per year, on average. That can add up handsomely over 20 or 30 years, assuming you don't touch your profits along the way.

Follow some Money Morning stock recommendations, and you could double your money on the stronger performers in just a few years.

Again, there is nothing wrong with that. It's simple and comfortable.

But the fastest way to build wealth and retire comfortably - to collect gains and put your money back to work for you multiple times in the same year - is also simple, and it can be done with minimal risk.

You can trade options - and we'll show you how.