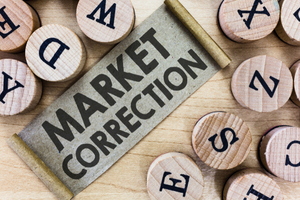 The stock market isn't done falling. While your quality, long-term holds are going to rebound - after giving you a nice chance to buy even more shares - some stocks are going to fare much, much worse.
You don't want these companies anywhere near your portfolio right now.
Like Carnival Corp. (NYSE: CCL). While the Dow is now in bear market territory - down 20% (and growing) from its 2020 high in February, Carnival and other travel stocks have lost nearly half their value on the year.
Boarding a tightly packed international cruise ship is the absolute last thing consumers are going to spend their money on right now. And once news broke the coronavirus had spread through cruise passengers, the company's stock tanked.
For most people, it's not wise to sell your entire portfolio and sit on cash. That could end up costing you even more money. It depends on your goals and financial needs.
But there are some stocks to toss. These are stocks that can poison your portfolio... companies the coronavirus is going to hurt the most, just like Carnival.
The companies we're about to show you are facing similar threats. The losses will get even worse as coronavirus cases rise in the United States.
These are stocks falling harder than the rest of the market and are likely to have a much longer recovery time than others.
Depending on the scope of the pandemic, some of these stocks might not bounce back for months, if not years.
We haven't seen the end of the damage yet. Consider dumping these stocks while you can...