My name is Keith Fitz-Gerald. For more than 35 years, I've worked among the global markets as a consultant, analyst, and trader. I cut my teeth at some of Wall Street's biggest firms, including Wilshire Associates, which oversees more than $8 trillion for over 600 institutional investors.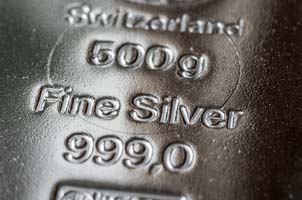 But today, I'm proud to be the Chief Investment Strategist for Money Morning and the editor of Total Wealth.

My team and I work tirelessly to provide our 1 million daily readers with the guidance they need to protect and aggressively grow their wealth, and today I'm here to give you one of the most important investments you can make to secure your money and bolster the value of your portfolio over the long run.

That investment is silver.

Few investments in history have consistently held their value like precious metals. That is because metals like silver are a safe haven, a hard asset that cannot and will not become worthless due to geopolitical strife, market collapses, volatility, or any other event that would lead to a sharp downturn in the global markets.

Silver is not traditionally an investment that will offer quick, explosive gains over a short period. However, looking ahead, silver has the real potential to see double-digit gains in 2017 fueled by a number of key factors that will bolster demand in the coming months.

As such, silver is a "must have" in every investor's portfolio today.

Here's why silver prices are set to surge, plus the four best ways to invest in silver now....