Money Morning Technical Trading Specialist D.R. Barton, Jr., has helped hundreds of thousands of regular, everyday people master powerful trading techniques that the professionals use.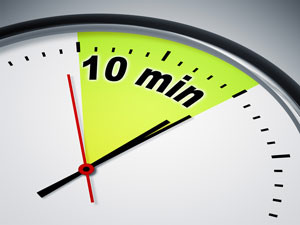 And we're not just saying that to be cute...

Just recently, a trade D.R. recommended to his subscribers closed out two triple-digit gains - including one of 139% - in just four days.

Even better, those who listened to him cashed in another 241% on the same trade two weeks later.

And in the span of 45 trading days alone, he's identified 13 triple-digit winners and ten double-digit winners.

You see, Barton is a market expert. He's spent the past 30 years identifying nearly invisible, "extreme" stock trends that turn into fast gains in any market or stock movement - bull, bear, or sideways.

Now, he's developed an original system that helps anyone - even the novice traders - learn how to cut through the noise of the markets and identify the best stocks.

He's named it The 10-Minute Millionaire. And it's so simple a third-grader could learn from it.

Check it out...