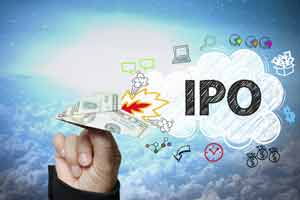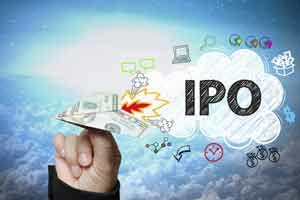 In May 2019, two innovative companies went public in the space of a week. One was a smashing success. The other has been called "a train wreck."
First, the train wreck: Uber Technologies Inc. (NYSE: UBER). It went down in history as one of the worst-performing IPOs ever.
The Uber IPO priced at $45. Shares opened at $42 when they started trading May 10 – and ended the day at $41.57, 7.6% below the IPO price.
Investors who bought the 180 million shares offered at $45 collectively lost $618 million that day. That's the worst dollar loss for a U.S. IPO dating back to 1975.
Beyond Meat Inc. (NYSE: BYND), on the other hand, is the stuff IPO fantasies are made of.
It debuted on May 2. BYND opened 84% above its $25 IPO price. By market close, the stock was 43% higher than where it opened and 163% above the IPO price.
So, you want to find the next Beyond Meat. And you want to steer clear of the Uber flops. That much is obvious.
But how?
You can start by answering these five questions before you open up your wallet.
1. Is the company profitable? If not, does it have a plan and timeline for achieving profitability?
Many companies have yet to even turn a profit before going public. Go to the SEC's website to find a company's S-1 Filing, which includes information about its business model, revenue sources, and financial health. If the S-1 doesn't say when (and how) the company expects to be profitable – or if it says the company might never be profitable – that's a major red flag. (We're looking at you, Uber.)
2. Does the company have a wide competitive moat, or does it face stiff competition?
Read up on the industry the company operates in. Know what the competitive landscape looks like. Does the company own patents or trademarks to help safeguard against losing market share? In a crowded market – or rapidly growing one – a company better have something that sets it apart from the competition. Especially if it's up against bigger, more established firms.
3. How will the company be using the funds raised in the IPO?
Read through the prospectus to find out how the money from the IPO will be used. If the funds will go toward efforts aimed at generating or expanding revenue – like R&D and marketing – that's a plus. Red flags include paying off debts or excessive third-party fees.
4. Does the company have a solid management team?
Having strong management is vital to the success of a newly public company. Take a hard look at the track record of the people who will be in charge. Consider how long they've been with the company, whether they have prior industry experience, and how much they're being paid. What about "skin in the game"? Is their financial success tied to the company's? If not… that's another red flag.
5. Do you have a risk management plan – and the discipline to stick to it?
Practice proper risk management just as you would with any other investment. IPO investing is speculative, so it's best to only allocate a small portion of your portfolio (1-2%) to IPO stocks. Never invest more money than you'd be comfortable losing.
Consider dollar-cost averaging (buying stock at regular intervals over time) to avoid buying shares at their peak. Finally, steel yourself against "IPO fever." Once you've mapped out your strategy, stick to it.
Following these steps is the best way to get set up with the next trailblazing company like Beyond Meat. Even better – there are also ways you can get a piece of the profits before the company goes public.
You've probably heard the stories of how much money can be made in the pre-IPO stage. This person or that person makes an absolute fortune from some unknown startup suddenly becoming a household name… like Airbnb and Bird.
You may have thought, "That could never be me. You have to know people, or be an insider, or be very wealthy."
In the past, you wouldn't have been wrong to feel that way. Startup investing used to be limited to the rich and famous. You had to have very deep pockets – in the millions of dollars – to access these exclusive opportunities.
But, as you're about to see, a major change has opened up this market. You don't have to be rich or famous or powerful to get in on these potentially life-changing deals anymore.
In fact, you can get started with as little as $50.
Everyday people are now backing little-known startups long before they IPO. And those startups are exploding in value, becoming worth billions upon billions of dollars.
You do need a way to determine which startups – of the thousands out there begging for money – are potential winners.
That's exactly why we launched the Angels and Entrepreneurs Network.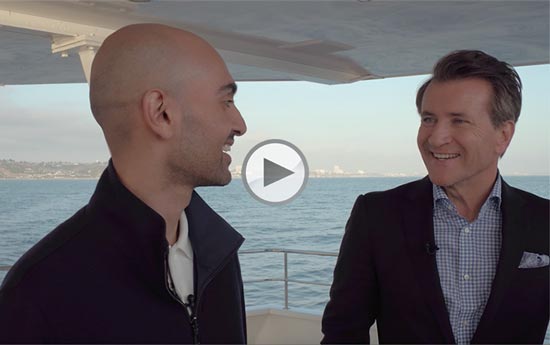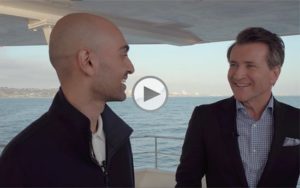 We want to open the doors to this new way of investing for as many people as possible, giving them everything they need to be successful angel investors.
So we joined forces with someone who knows a thing or two about startup investing.
Neil Patel is one of the most successful entrepreneurs alive today. He started his own company before his 16th birthday. He made the White House's list of the top 100 entrepreneurs under the age of 30.
He's also made millions investing in startups. And he developed a system for picking the winners and weeding out the startups that are all hype.
Neil is hosting an online training boot camp – a sort of "Angel Investing 101" – that you can be a part of.
We'll even give you the details on two exciting deals that could have incredible upside. These are startup companies that have been personally evaluated by Neil and our team of experts.
This could be your best shot at getting in on the next Beyond Meat, Airbnb, or Bird… right from the beginning.