SPACs are the new IPO.
It seems everyone else is talking about these special purpose acquisition companies. You can find recommendations on SPACs to buy all over the Internet and financial media.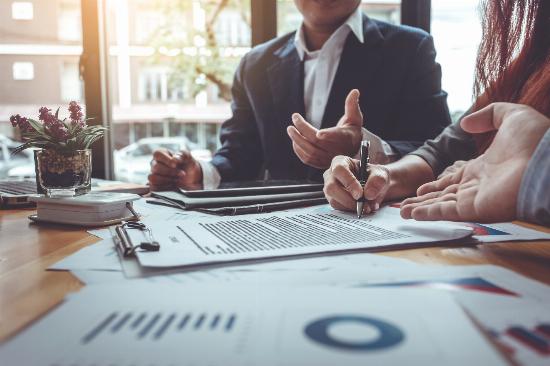 But SPACs themselves aren't new. Only their popularity is.
If you're wondering why SPACs have suddenly become a popular choice for bringing private companies public, or what's different about a SPAC than a regular stock, or most importantly, what the best SPACs to buy are, then you've come to the right place.
We're going to answer all your questions about SPACs to help you make SPAC investing profitable…
What Are SPACs, and Why Are They Popular?
Let's take a second to review what a SPAC is and how they work. SPACs are "blank check" companies. A sponsor forms a SPAC and raises money via a regular IPO. The intent is to use the money to buy another business. The sponsor may specify a particular industry or sector they are looking to enter, but that's not always the case.
Most SPAC IPOs are done at $10 a share, and you get one share and a warrant to buy more stock at a fixed price. That is usually $11.50 for a specified time frame. This could be as long as five years. Initially, the two trade as a unit.
The units can be separated after 52 days of trading in most offerings.
The sponsor has a fixed time frame, usually 18 months or two years, to close a deal. If no deal is closed, everybody gets their money back. Until a deal is done, the money is kept in a trust invested in treasury bills.
If they make a deal and you as a shareholder do not like the deal, you can vote to have your cash returned to you.
That sounds like a great deal for investors so far. But things get a little trickier from here.
As an investor, you need to understand right out of the gate that the big winner in a SPAC deal is the sponsor. SPAC sponsors typically receive 20% of the common equity in the SPAC for an investment of approximately 3% to 4% of the IPO proceeds. In a $250 million SPAC deal, sponsors could put up as little as $7 million to control $50 million worth of stock.
That's a massive payday for the sponsor if the deal goes well, so it's no surprise to see a lot of big-name investors sponsoring SPACs all of a sudden.
Last year, we saw a lot of celebrity SPACs hit the market. Sam Zell, the legendary real estate and equity investor out of Chicago, did a SPAC offering called Equity Distribution Acquisition Corp. (NYSE: EQD). Bill Ackman of Pershing Square raised the largest SPAC so far in Pershing Square Tontine Holdings Ltd. (NYSE: PSTH). Billy Bean of "Money Ball" fame has a SPAC looking to buy into a sports team or business.
A lot of technology and private equity industry executives have become SPAC sponsors as well.
Former Facebook executive and professional poker player Chamath Palihapitiya has become a SPAC celebrity. His firm Social Capital had a huge hit when their first SPAC bought Virgin Galactic Holdings Inc. (NASDAQ: SPCE) to the market via merger. The stock has tripled from the original IPO price of the SPAC.
Social Capital has gone on to raise several more SPACs that have been well received by investors.
So why not buy the latest big-name SPAC and wait for the money to roll in?
Not every SPAC is a winner. And paying a premium to get into them can be a big mistake.
Here's how to actually make money investing in SPACs…
How to Make SPAC Investing Profitable
There is a way to make money in SPACs. Trading them based on what you hope they might do is not it. If you paid $25 a share for Palihapitiya's Social Capital Hedosophia Holdings VCorp., more than double the IPO price as many did, you'd be down 12% after they merged with SoFi Technologies (NASDAQ: SOFI).
Consider what you are saying when you buy a SPAC at a 30% or 40% premium over the trust value. Your purchase says that you believe the sponsor is so good that he creates 30% or 40% more value in the unknown target company just by purchasing it.
Not buying it and improving the business. Just for thinking about buying.
Let's say Warren Buffett or Jeff Bezos decided to buy a company for $50 a share sometime this year. That would get a lot of investors' attentions. But would you then be willing to pay a $75 or $100 a share for that same stock if they sold the company the next day?
Probably not, but that is what you are doing when you pay a large premium to the trust value on a SPAC.
Sorry; this signup opportunity has ended.
But there is a way to make a lot of money with SPACs.
Buying SPAC IPOs and then selling the warrants when investors can trade them independently of the shares gives you a discount on the trust value. If the SPAC makes a deal and the stock pops, that is fantastic. You can sell at a higher price.
If the stock does not pop on a deal, then you can redeem your shares and get your $10 back and bank a profit on the sale of the warrants.
We can also look for units that can be purchased in the aftermarket and then strip off and sell the warrants to create a discount to our shares' trust value. From there, we follow the same rules as the IPO strategy.
When the current excitement surrounding SPAC trading dies down, we will get a chance to buy SPAC shares without warrants attached at a discount to the trust value. If they pop, that is fantastic, and we will happily pocket the large gains.
The right way to invest in SPACs can be ridiculously profitable and is as close to risk-free investing as you will ever find in the world of finance.
The problem right now is finding SPACs trading below trust value. Hard, but not impossible.