Breaking News:

The Global Bond Market Could be "Ground Zero" For the Biggest Financial Crisis Ever.
But There's a Twist ...
For a Savvy Few, This Crisis Will Turn Into the Greatest Wealth Creator of Our Lifetimes.
In This Free Special Briefing, Retired Hedge Fund Manager Shah Gilani Details the Crash to Come.
... And Gives You a Personal Tour of the Moves to Make Now.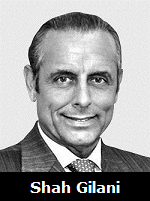 Let's start with a surprising truth - a stunning one, in fact: Though not many folks know this, the credit-crisis-spawned stock market crash of 2008-2009 created a hefty number of millionaires. There's a reason for this, and that reason sits inside the simple market maxim that every crisis is accompanied by big opportunities.
Thanks to the mess that's been created in Europe, the global bond market - a market that dwarfs the stock market - is careening toward a major crash that governments and central bankers will be powerless to stop. And that bond-market collapse will serve as "Ground Zero" for freefalls in stocks and other financial assets.
In an interview with Money Map Press Executive Editor William Patalon, veteran Wall Streeter Shah Gilani - a creator of the well-known VIX "Fear Index" - shows us what to expect.
Tune in on their talk - then download Shah's free briefing, which details the strategy, and even identifies the specific investments to make now.
Bill Patalon has a unique way for you to get updates on this fast-moving situation and learn how to profit every day.
Details here
.