By MICHAEL A. ROBINSON September 27, 2018
---
Editor's note: The only undefeated individual that I know of is sharing his secrets. All 32 of his closed positions are winners. Not some, not most, ALL OF THEM. And as of August 8, 85 of his 87 open positions are up (the vast majority by double and triple digits). The craziest part is he's accomplished this incredible feat without ever using a single option.
---
Dear Reader,

It often takes 10 years and costs up to $3 billion to get a new drug approved and on the market in the United States.
In other words, putting together a new treatment is expensive in time and money.
So any firm that can help Big Pharma and tiny biotechs alike shave years and hundreds of millions off the cost of drug research will soon be printing money for both itself and its investors.
That alone makes me ready to recommend the medical research company I'm sharing with you today.
But there's more here.
A lot more…
Fact is, this is a great "pick and shovel" play on one of the fastest-growing markets in the world today – legal cannabis. Turns out, this firm has quietly set itself up as a marijuana testing and analysis firm.
Today, I'll show you why that's great for the whole cannabis sector.
And how it will help this stock crush the overall market – and keep growing for years to come.
Take a look…
Taming Pot Stock Volatility
You have to hand it to the execs at PerkinElmer Inc. (NYSE: PKI).
They know a big market when they see one – and they've been on the front lines of Big Pharma research for years. The global pharmaceutical industry will have sales of $1.1 trillion by 2022, according to the trade journal Pharmaceutical Commerce.
But this winning research and diagnostics leader is clearly looking for new growth opportunities.
And it's found a path to more profit potential in the cannabis sector. By focusing on this rapidly emerging market, PerkinElmer is targeting an industry that Grand View Research forecasts will be worth $146.4 billion by 2025.
And the firm's timing is astute. California, the world's fifth largest economy, just went fully legal Jan. 1, 2018. Canada, the world's 10th largest economy, is set to begin legal recreational sales nationwide on Oct. 17.
Urgent Briefing: From juvenile delinquent to #1 strategist in America (119 trades, zero realized losses). Once you see how this man makes money, you'll never want to invest the old way again. But I'll let you make that decision.
I bring all this up is because, as an experienced cannabis analyst, I'm always on the lookout for great backdoor plays.
Great pick-and-shovel plays.
Here's why…
When you are in the early days of a sector like marijuana, many of the stocks can be quite volatile.
So I recommend taking a "portfolio approach."
Sure, you gamble on some (as we call them in the business) "tiny pot stocks."
But you also put a lot of your money on the biggest and best marijuana "pure plays." Those are the companies that will produce revenue for years to come… or will get acquired by a beverage, tobacco, or pharmaceutical company looking to get in on this exciting sector.
That way you reduce your risk.
Then you lower your risk further by investing in "pick and shovel" plays – seasoned firms that provide ancillary services to pot firms. These companies have other, and in many cases much larger, sources of revenue.
And with them, you can set yourself up for more steady gains.
For instance, take a look at Microsoft Corp. (Nasdaq: MSFT). It's a global giant in PC software and cloud computing. This tech legend has also dipped its toes into the cannabis industry by offering software that cannabis firms use for tracking regulatory compliance.
Then there's ScottsMiracle-Gro Co. (NYSE: SMG). Already the world's largest maker of lawn care and gardening products, Scotts is now making a big push into indoor plant cultivation. It got started in 2015 by buying General Hydroponics. And in April, Scotts acquired hydroponics company Sunlight Supply for $450 million.
The company is folding Sunlight into its Hawthorne Gardening unit – the division that holds Scotts' hydroponic and other marijuana cultivation assets. Scotts expects Hawthorne to post annualized sales of roughly $600 million this year. That's more than double from 2017.
And now we can add PerkinElmer to our growing list of backdoor cannabis plays…
Critical Cannabis Testing
For its part, PerkinElmer is already showing itself to be a valuable resource to the cannabis industry.
Its cannabis testing facilities are second to none and are a new growth driver for the 81-year-old firm.
PerkinElmer has built its name on machines that use light and other sensors to perform all kinds of industrial tests. That core tech has been repurposed for cannabis.
To be clear, legal marijuana, whether for medical or recreational use, is very carefully inspected in order to meet state and, in the case of Canada, national guidelines. Potency levels must be within specific ranges, and the plant must be free of harmful toxins, mold, yeast, and pesticides.
Growers also need to prove that all of the chemicals used in cultivating marijuana have been removed by the time the product is ready for sale.
And since this field is still fairly new, testing standards keep getting tweaked, leading to more demand for the advanced testing and diagnostic equipment that PerkinElmer sells.
For instance, Oregon requires legal weed to be free from 59 different pesticides. In California, regulators began testing cannabis on July 1 and initially found that nearly 20% of the products tested failed for potency and purity requirements. A much smaller number of products were found to have contained unacceptable levels of pesticides, solvents, and bacteria.
---
Tim is one of a kind in this industry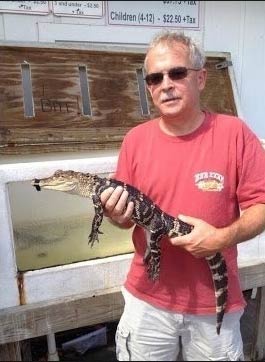 He grew up in abject poverty with three sisters and a single mother. He was a juvenile delinquent who did drugs and got arrested constantly. He worked as struggling dishwasher for years and was barely able to afford clothing and food. In so many words – Tim came from NOTHING. But today, he's the most talented person in our entire industry. And it is my great honor to be able to share his work with you for the first time ever.
---
So you can see why cannabis companies are going to flock to testing experts like PerkinElmer to ensure the integrity of their products going forward.
"The cannabis industry is evolving at an incredible rate," says Carl Carnagey, CEO of Oregon-based cannabis testing firm Juniper Analytics, a PerkinElmer client. "I'm sure I'm not the only one who leaves work on a Friday night, only to come back to a world of changes on Monday morning."
PerkinElmer's growing roster of cannabis clients can choose from a range of testing tools, including the firm's QSight Triple Quad line. As marijuana is passed through this system's sensors, any impurities can be picked out and identified. The grower re-treats the cannabis to remove those impurities and tests them once again.
Make no mistake. Pot growers don't just comply with all the testing regulations because they have to. They know that proven product is a strong sales tool with quality-conscious consumers.
A Wide Range of Businesses
Now, there's a lot more to PerkinElmer than just cannabis. The firm is a leader in food safety and environmental analytics.
More recently, the company has made a major push into medical diagnostics as well. In May 2017, it acquired Euroimmun Medical Laboratory Diagnostics for approximately $1.3 billion. The move helped PerkinElmer build leading positions in autoimmune and allergy diagnostics. The acquisition also strengthens the firm's leadership in China and other emerging markets.
PerkinElmer has paired that big purchase with a strong internal R&D effort, which has led to a fully refreshed product line.
That brings a pair of key impacts.
Profit margins have been growing at around one percentage point each year as the firm can pass along higher prices for more advanced systems.
And more leading-edge systems are helping to drive sales roughly 25% higher this year, which will be the firm's best showing in more than a decade.
Robust demand in the firm's Discovery and Analytic segment (where its cannabis testing business also resides) is leading the revenue surge. And PerkinElmer is also seeing double-digit sales gains in its Life Sciences segment.
In yet another sign of momentum, PerkinElmer has topped Wall Street forecasts by a growing amount in each of the past four quarters.
Look for profits to rise around 25% this year, and at a mid-teens clip next year as well.
Looking for – and Finding – Growth
The fact that PerkinElmer has swiftly pivoted toward the fast-growing cannabis quality testing market tells you one thing. This firm's core skill set can be deployed in new areas without a massive new engineering effort.
And that sets the stage for more growth drivers to emerge as the firm taps new markets that require precise and complex levels of testing and analytics.
Still, this firm is in focus here today because it has emerged as one of the most solid pick-and-shovel plays on cannabis.
Not to mention the fact that it's a market crusher. Over the last year, PerkinElmer rallied 39.7%, more than double the S&P 500's 16.8% return.
As the trend to legalize marijuana spreads across North America, and then onto the rest of the world, PerkinElmer's presence in 130 countries stands as a great calling card.
In other words, with this winner we get ballast for our cannabis portfolio – and big gains.
Now, After 11 Years of Searching…
11 years, 3 months, and 22 days.
That's how long I've been the publisher at Money Morning.
And every day during that period, I've searched high and low for the very best talent our industry has to offer – hedge fund managers, quant traders, financial software engineers, options experts, you name it.
But today, I'd like to introduce you to the newest member of our team.
His name is Tim and he is the only undefeated individual in this entire industry (that I know of).
This expert insight from MICHAEL A. ROBINSON originally ran in Strategic Tech Investor