This expert insight from MICHAEL A. ROBINSON  October 2, 2018
---
Urgent Update: It was uncovered after an exhaustive investigation into a little-known 1972 law that forces federal agencies to pay rent for buildings they occupy. A few smart Americans have been using an investment to profit off this situation for years… Right now, you can still add your name to the distribution list… And once your spot is secure, you'll be grandfathered in. So you can sit back and collect these "Federal Rent Checks" for as long as you like. But if you don't act now, you may miss your chance to take part.
---
Dear Reader,

This is going to sound… odd. But hear me out.
Shopping for tires has a lot in common with picking cybersecurity stocks.
Here's how I came up with this line of thought.
My wife needs new tires for her luxury SUV, an Infiniti FX35, and they need to perform in all sorts of weather.
See, we live up in the hills, and she drives to work along narrow roads with dangerous, hairpin curves.
Some mornings, the fog is so thick that the roads get slick. In the rainy season, these roads get even slicker. If she skidded and went over the side, she could easily plunge 200 feet to the bottom of a canyon.
In other words, we are willing to pay extra to get excellent performance in all conditions.
You should take the same approach to investing in the growth field of cybersecurity.
While this is a vital industry, many of the stocks in this sector are choppy and news-driven.
That makes it easy to lose money on those kinds of trades if you get the timing wrong.
But I have uncovered what I believe is a great "all-weather" cybersecurity leader. This is the kind of stock that will keep you on the road to wealth even in the stormiest of conditions.
Plus, it's going to double in 2.4 years.
And I can prove it…
The Trouble with Cyber Stocks
Basically every company with a computer network needs to protect its crucial data against intrusion – against hacking.
The same goes for data centers used in the $175 billion cloud computing field.
That's why the cybersecurity sector is massive and growing fast.
MarketsandMarkets says the industry is now worth $152.7 billion. But by 2023, it will have a value of roughly $248.3 billion.
Trouble is, many cyber stocks move up when the media is filled with stories about headline-grabbing hacks, only to go back down again when the news subsides.
Just last year, there was saturation coverage of the WannaCry ransomware attacks. We also saw intense news accounts of the massive hack of the credit rating agency Equifax Inc. (NYSE: EFX) that compromised 145 million accounts.
---
Public Law 92-313 Creates $11.1 Billion Cash Bonanza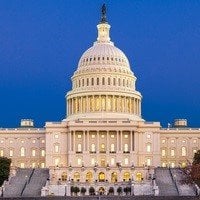 Thanks to an obscure law, over 100 government agencies are required to pay rent including the DOJ, FBI, and NASA. This money is being funneled into the Treasury. And it's helped create an enormous $11.1 billion pool of money. If you add your name to a special distribution list, you could begin collecting $1,795 or more every month from this powerful investment income stream. Full story…
---
Industry leader Symantec Corp. (Nasdaq: SYMC) rallied hard on the news, gaining 43% from the end of 2016 through Sept. 19, 2017. But between May 10 of this year and when it hit bottom on Aug. 3, it was off by 34%.
In other words, if you bought on the buzz, you would have seen the value of your holdings drop by more than a third. Plus, before the decline, the stock looked like a roller coaster ride.
So what we're looking for is a cyber leader that can perform well in all conditions. And that's why I think Palo Alto Networks Inc. (Nasdaq: PANW) is a great way to play the burgeoning cyber market.
So far this year, the stock is up 58%. Over the last five years, it has gained 380%, compared with the S&P 500's 70% returns.
This is a stock with plenty of upside left. Let me show you why by running it through the five filters I use to find top tech stocks…
Tech Wealth Rule No. 1: Identify Companies with Great Operations
I always look for well-run firms with top-notch leaders.
And here we find a new catalyst for Palo Alto. Nikesh Arora joined as CEO in June. He is a deeply experienced tech leader.
Before joining this Silicon Valley company, Arora served as chief operating officer for The SoftBank Group Corp. (OTC: SFTBY), which boasts one of the world's top venture capital funds. For example, it made $60 billion investing in Alibaba Group Holding Ltd. (NYSE: BABA).
He still maintains a venture-capital environment at Palo Alto. Of the firm's 10 outside directors, four are VCs.
But don't worry. Arora clearly knows how to scale up a tech firm. Before SoftBank, Arora spent 10 years at Alphabet Inc. (Nasdaq: GOOGL), where he served as chief business officer.
Tech Wealth Rule No. 2: Separate the Signals from the Noise
To find the truly best stocks, you need to ignore the hype and find companies with rock-solid fundamentals.
As we noted earlier, many cyber stocks can rise on news of big hacks. But we're looking for ones that succeed over the long haul, ones that are well run.
Two ways to measure this are profit margins and return on equity (ROE), a snapshot of how well the firm does for its stockholders. Palo Alto Networks has a 22% profit margin and 43% ROE.
By contrast, Alphabet has 41 times the market cap of Palo Alto but a much weaker ROE at 17.3%. The online search leader's profit margin is less than 20% higher, at just 26%.
Tech Wealth Rule No. 3: Ride the Unstoppable Trends
Look for stocks in red-hot sectors, because they offer the best chance for life-changing gains.
Palo Alto is in a bona fide growth field. MarketsandMarkets says the compound annual growth rate for cybersecurity is nearly 11%, meaning it will double roughly every 6.5 years.
How to thrive during the worst of this market storm
By the end of the next decade, the market will be worth roughly $496.6 billion.
---
Claim your portion of this $11.1 billion money pool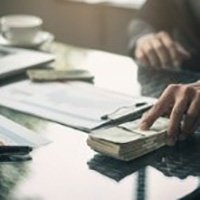 By following a few simple steps, one IRS directive could help set you up to receive checks of up to $1,795 every single month. Hordes of Americans have already signed their names to the distribution list – and the longer you wait, the greater your risk of missing out on this powerful investment. Click here for more details.
---
Then again, there's not a company or government agency in the world that can afford to skimp on cybersecurity. They need to protect their networks, computers, websites, mobile devices, email, and more from intrusions.
Tech Wealth Rule No. 4: Focus on Growth
Companies that have the strongest growth rates almost always offer the highest stock returns.
Here again, Palo Alto passes our test. The company grew sales in its most recent quarter by 29%, which means it is growing nearly seven times faster than the economy.
But its three-year average is even better, coming in at 33%.
That means, on average, the company doubles its sales roughly every two years. Consider that it has 54,000 customers in 150 countries and will increase its addressable market by 26%, or $5 billion, through 2020.
Tech Wealth Rule No. 5: Target Stocks That Can Double Your Money
This is where we look at the firm's earnings growth and see how long it will take to double profits. By doing that, we can figure out how long on average it should take for the stock to roughly double.
I've gone through the firm's financials in detail, and I'm projecting earnings per share will grow by an average 30% over the next three years. Bear in mind that's a conservative estimate.
See, over the past three years, the firm has had an average 61% earnings per share growth. To be cautious, I gave the three-year average a 50% discount.
Now we use what I call my Doubling Calculator. Divide the compound profit growth rate of 30% into the number 72.
We find that Palo Alto should double in 2.4 years.
The $21.2 billion market cap company's shares closed yesterday at $226.15, but they won't be there for long. This is one of those stocks where it really pays to ignore the media's noise.
It's the type of "all-weather" tech stock that will continue to grow your portfolio robustly, long after the media forgets about the next big hack.
This IRS directive could mean billions are now in play
Everyday folks from across the country are taking advantage of an obscure IRS directive to collect what I call "Federal Rent Checks."
And by implementing a simple investment strategy, you can collect them each and every month.
At this moment, Americans are adding their names to the distribution list – and you can too.
To see learn how you could receive $1,795 or more every month, go here.
Originally ran in Strategic Tech Investor